Your 2021 Guide to Saving Money While in College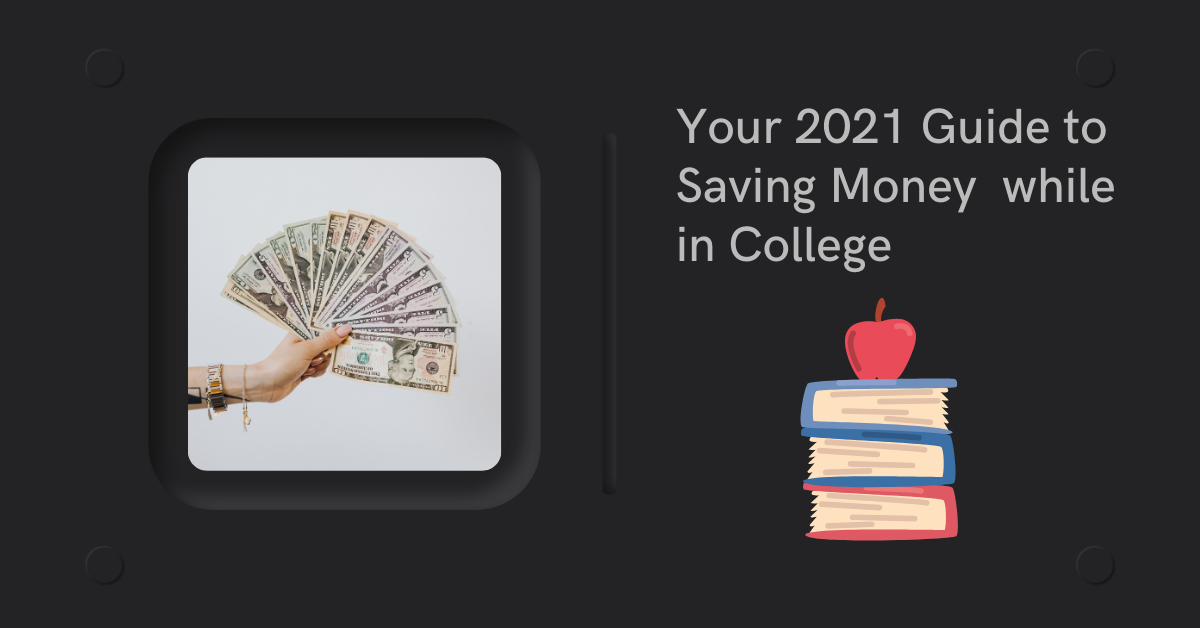 Wouldn't it be wonderful if every college student is sent off from home with a massive inheritance to keep them well-off until they graduate? Sadly, that is only true in fiction. Whether you're back to face-to-face lessons or are still utilizing online classes, that doesn't exempt you from student loans and bills.
If saving money as a college student is a constant struggle for you, then it's time to pause and discover how to master the art of being money-savvy through the following tips:
1. Create a budget and stick to it
One of the best ways to track your finances is to create a budget. List down your regular expenses and separate it from your miscellaneous expenditures. Set aside funds for your basic necessities such as your groceries, bills, school expenses, and rent (if you're not living in a dorm). Always prioritize your needs over your wants to avoid exceeding your budget.
2. Prep your own lunch
Here's a skill that's sure to serve as your initiation to the adult world: Cooking! Learning how to cook your own meals will help you cut down on costs, compared to when you dine out on a daily basis. Also, when you head to the supermarket to replenish your supplies, you'll know just what to look for and determine how much you need.
3. Share an apartment or flat
Ideally, it is best to live in your campus' dormitory if they have one. While most universities and colleges offer lodging for their students within the school's vicinity, that is not always true for all schools. In case you want to attend a school that does not have a dorm, an alternative option would be to share an apartment with a friend or a fellow student. If not, perhaps you can stay with a relative who lives close by.
4. Commute to school
Buying a car might be too early while you're still studying. Even if you can manage to get a part-time job, that also means you get less time to rest or hardly have time to focus on school. Owning a car can wait, so why not commute in the meantime? Do you already own a bike? Perfect! On the other hand, those who do not own a bike yet might benefit from tip number five below:
5. Use your student ID to your advantage
Being a student also has its perks, and that includes getting discounts on establishments and even on public transportations. Major clothing brands offer marked down prices for students, so remember to always bring your student ID wherever you go. In the long run, you'll thank your precious student ID for all the extra money you got to save throughout your college years.
While we're still on the topic of discounts, sign up for cashback and rewards. Cashback and rewards let you save more while you shop. You can avail these budget-friendly features either by downloading apps for cashback, opening a credit card or checking account that offer cash back rewards, or even by sharing the use of your parents' credit card to earn rewards.
6. Apply for scholarships
Take the time to learn about the scholarship programs offered by your school. Scholarships are a surefire way to achieve effective student loan debt management because it covers a significant chunk of your tuition fee along with other important expenses of attending college or university. In case you don't get the scholarship grant you want, you can always reapply or try for another program.
7. Curb your online shopping tendencies
Browsing online shops is filled with temptations that will make you add items you don't really need into your digital shopping cart. Before you even realize you've made a huge mistake, you've already checked out and it's too late. Owning branded items may be a status symbol, but learning how to flaunt your personal clothing style on a budget is far more impressive. DIY your old jeans into cute denim jackets. Buy clothes at thrift stores. Follow style icons on social media or search on Pinterest for more OOTD ideas and tips to maximize your wardrobe.
8. Venture into online selling
Are you a nifty individual? Or do you love to bake? Do you have clothes that you no longer use but are still in good condition? Online selling is becoming more and more common not just among entrepreneurs but even among students. It's a great way to showcase your craft, get rid of items that are no longer of use to you, or generate extra income for your emergency funds.
Living as a college student is often met with financial issues. There is that constant pressure of wanting to balance your social life while figuring out how to live more independently. Let these money-saving tips be your guide and constant reminder to spend money wisely.