Top 5 Medical Scholarships in Canada for International Students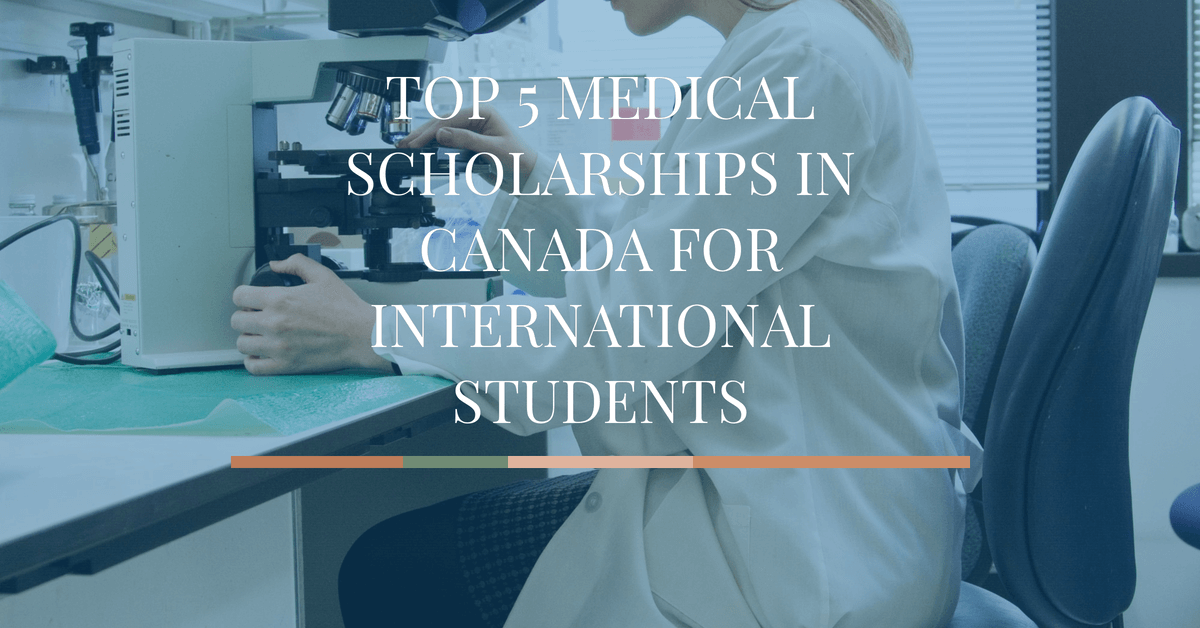 Medicine is one of the most lucrative career paths, given the ever-increasing demands in the healthcare industry. However, regardless of the institution, any degree in Medical Science can be very expensive. Students end up paying hundreds of thousands of dollars, which is one reason why most of them find themselves with huge student debts. In fact, this is among the leading reasons why many people aspiring to be medical doctors don't fulfill their dreams.
The best way to avoid huge debts and still complete your medical studies is through scholarships. Canada, for instance, offers a variety of financial aid options for international students looking to further their studies in the country. Are you academically sound but can't afford to finance your program of choice? Here are the top 5 medical scholarships you can consider applying to as an international student in Canada:
Carleton University is a renowned institution in Canada offering all degree programs in just about any field. As a medical student looking to study at the institution, you can apply for the Prestige Scholarship Program exclusive to CU. This award is designed for international students planning or who are already enrolled in an undergraduate program at the university. Scholars who qualify for the CU Prestige Scholarship receive several benefits, including Richard Lewar Entrance, Riordon, and Chancellor's scholarships. All these awards are geared towards easing the beneficiary's financial side by covering the tuition fee and other necessary expenses.
Apart from being one of the biggest foundations in the world, Mastercard also offers many scholarship programs to both existing and new students from African countries. McGill University is one of the Canadian institutions that accept this award for master's degree students in the field of medicine. You can apply for the program if you are a citizen of any Sub-Saharan African country. So, why is it a great choice for you? Well, for one, the program covers all expenses associated with your master's degree. Apart from tuition fees, other benefits enjoyed by Mastercard Foundation scholars include travel fees, housing, food, and other living expenses. Therefore, as an international student, you will receive academic, social, and economic support from this foundation.
To qualify for a spot, it is recommended that you submit your applications weeks before the deadline. Visit the institution's official website for more information on this and how to apply for the scholarship. In addition, you can apply for one of these cheapest institutions in Canada if you are really interested in studying abroad.
The Canadian government also offers scholarships to international students in the field of medicine and other disciplines. This program aims to ensure that all institutions in Canada continue to offer top-notch academic services to attract bright minds from all over the world. You can apply for this program as a medical student at any eligible university in Canada.
One reason why this should be among your top choices is that your studies will be fully funded. The value of the scholarship varies with the degree level, program of study, and duration. In addition to tuition fees, you will also receive airfare, medical insurance, and other mandatory expenses will be covered.
However, it's imperative to note that the scholarship program is only available for students from selected countries. Therefore, make sure that your country is among the listed states before commencing the application process.
Are you an international student looking to take your doctoral studies to Canada? Well, Vanier Canada Graduate Scholarships are available every year to students from all over the world. All foreign individuals enrolled in any field at one of the Canadian institutions are eligible for the award. Therefore, as a medical student, you can enjoy the benefits of this scholarship program which include full tuition fee support.
Apart from that, other things you'll receive as a beneficiary of Vanier Canada Graduate Scholarships are health care insurance and accommodation. There are up to 500 active scholarships every academic year, with all the scholars receiving up to $50,000 annually. Of course, you must meet the eligibility criteria, including high research potential, academic excellence, and leadership skills.
Ontario Graduate Scholarship (OGS) is a financial aid scholarship designed to help international students studying at any Ontario-based university to meet their academic needs. Two-thirds of the value of OGS is funded by Ontario, while the host university contributes the remaining third.
This award is available to non-local students currently enrolled in a master's or doctoral program. It's worth noting that this is a merit-based scholarship, which means you must meet the necessary academic requirements to be considered.
If you are already enrolled in an Ontario-based institution or looking to do so, OGS should be among the first scholarship programs on your list. The value that you receive depends on the consecutive terms at the university. Those studying two consecutive or three consecutive terms receive $20,000 or $30,000, respectively. Keep in mind that the award is only offered for a maximum of two academic years.