Great Careers for Smartphone Lovers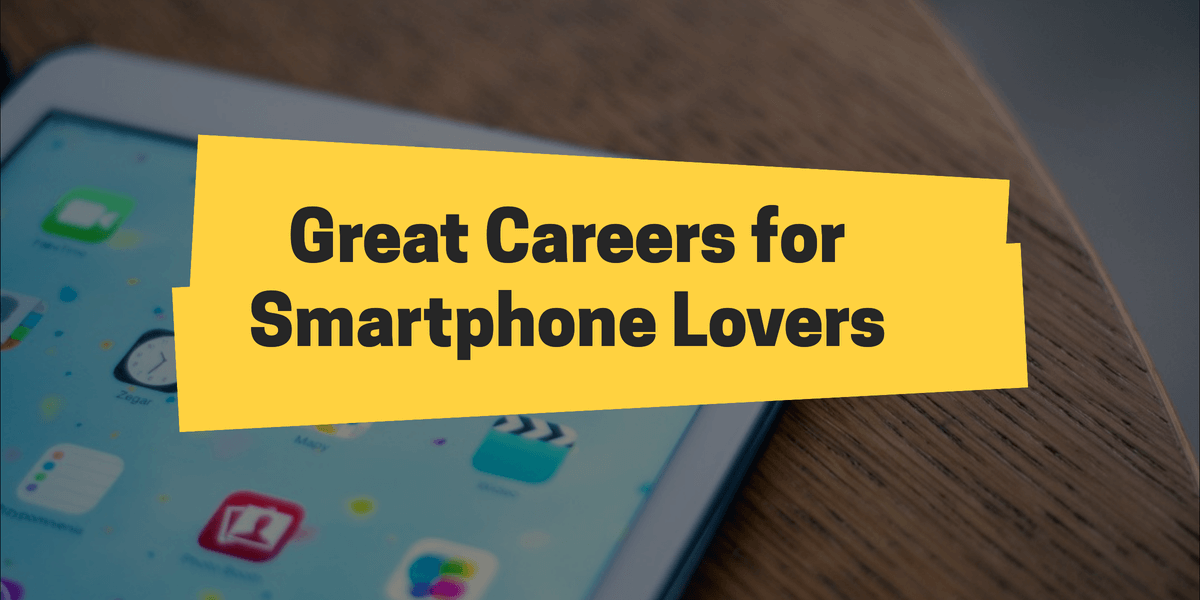 Smartphones have come a long way since they first hit the market. Not only have they changed the way we live life, but they've also changed the way we make a living. As the desire to work remotely has become the norm, the ability to set up shop anywhere means finding a job that does just that. A lot of remote jobs don't even require a dedicated office space anymore. In fact, if you choose the right niche, all you need is your smartphone to get the job done.
App Developer
When it comes to unparalleled growth potential, the mobile app market shows no signs of slowing down. In fact, app development is one of the fastest-growing sectors out there, so if you have a knack for coding and love all things tech, becoming an app developer may be the right job for you. App developers should have a working knowledge of the multiple platforms for both phones and tablets. You should also be well versed in PC operating systems, including Mac and Windows. As a mobile app developer, you will need extensive knowledge of HTML, C++, Java, MySQL, and wireless networks. Earning potential for app developers range from $49,000 all the way up to $100,000 for more experienced developers.
Repair Technician
If fixing things comes naturally to you, especially smartphones, starting a repair service may be the job for you. When you work in the smartphone industry, you can set your own hours and open shop just about anywhere. Brick-and-mortar locations only need to be as large as a workstation and small waiting area for customers. Depending on where you work, whether it's for yourself or someone else, the earning potential for this position ranges between $15 an hour upwards to $70,000 a year. Keep in though the global mobile repair services market was projected to reach $3.2 billion by 2018.
Social Media Marketer
As digital media continues to expand, so does the need for experienced social media marketers. And the best thing is, this job can be done from the comfort of your home. Social media marketing involves creating strategy and content on various platforms like Instagram, Facebook, and Twitter. Successful social media managers love all things social. They understand how to create marketing strategies for various platforms, and they also understand the importance of branding and market research. The salary for social media managers can be anywhere from a few thousand dollars a month all the way up to $60,000 annually. It mostly depends on whether you work for yourself or another business as a consultant.
Online Tutor
Helping others learn a language is another remote job you can do from virtually anywhere. There's been a massive influx of companies offering upwards of $18 per hour to teach English to students in China. The requirements include a stable internet connection, a Bachelor's degree, and the ability to work early mornings or late evenings.
If you're ready to make a career change, hone in on your skills and let your smartphone be your guide. From app developer, to repair technician, to social media marketer, to online tutor—there's a plethora of options to choose from! Whatever the career, make sure you are mindful of what you post online.