4 Surprisingly Good Summer Jobs for College Students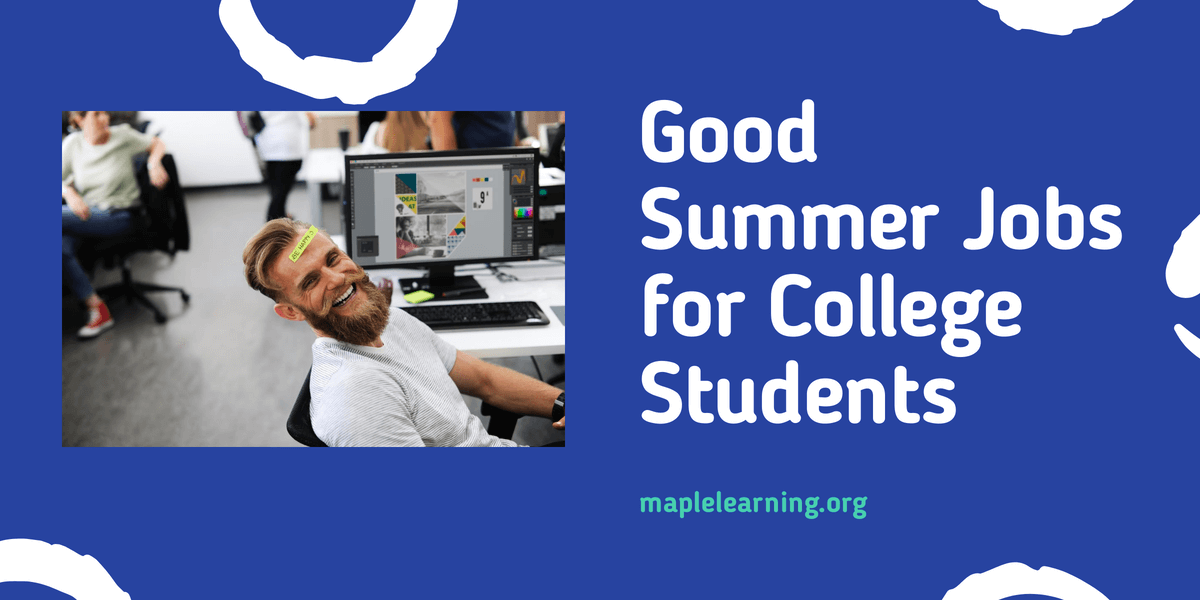 College tuition is not cheap, so working while on summer break is a very good idea to give you extra pocket money and help defray all your school expenses. While school is out, it is the perfect time to grab higher paying income opportunities. Here are four surprisingly good jobs for college students.
Tutoring Younger Kids
Put all your newfound knowledge and skills to good use by tutoring during summer break. Parents are always on the lookout for affordable academic opportunities that help enrich their kids' knowledge, even if it's summertime. It's always not about fun and games because some children do need remedial lessons, so fill that need and offer your services. The more students you have, the bigger your pay.
Freelance Writing
Doing freelance writing work is a good idea, especially if you love words. The beauty of this job is that you can work from home. You don't have to spend money on clothes or make-up to look presentable for your job. You also don't waste precious time on your commute, and you have flexible work hours. All you need is a good internet connection, and you can earn a lot of money while writing in your pajamas.
Driving a Truck
Driving a truck route is a good idea because this gig pays well. You just need a CDL or commercial driver's license. In Canada, you can drive a truck at age 18, but some companies will only hire those 25 and up. Tanker trucks require additional training beyond your G class license. If you want to pursue this route, make sure that your CDL is updated to pass the screening.
Serving as a Camp Counselor
Numerous summer camps open for younger kids when the weather is hot. Being a full-time camp counselor involves helping around the camp and facilitating the activities for kids. Aside from getting free room and board, you get a lot of experience that's good for your resume. You also get paid a pretty good salary while getting to enjoy all the camp amenities.
Use your time wisely while you're on summer break so that you can save enough money to help yourself out during the rest of the school year. When school starts, homework and projects will once again abound, so you won't be able to focus on your job because schoolwork is the priority. While there is time and income opportunities are present, you might as well take advantage of them.
If you still find yourself short on money to pay tuition and other school costs, there are scholarships and other financial assistance to help you. Check these articles from Maple Learning to find out more:
HOW TO GET A SCHOLARSHIP TO PAY FOR YOUR EDUCATION
SCHOLARSHIP OPPORTUNITIES FOR INTERNATIONAL STUDENTS