Financing Your Study Abroad - Advice for International Students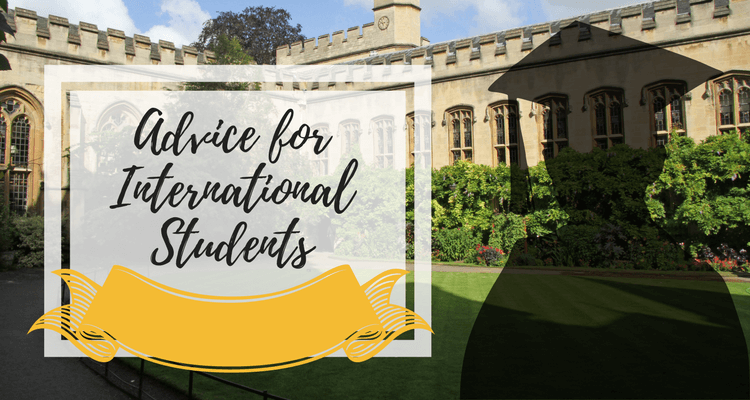 Experiencing cultural differences and living in a new environment are the things that come to mind when you think about studying abroad. Once you arrive and enter the world of knowledge in a foreign land, you step into the land of opportunities. Studying abroad opens up many opportunities for international students. You can get a job and stay abroad after you graduate if you know the ways to make it.
Before you decide to study abroad, there are a few advice for international students that you should not overlook. First, you need to have a goal in mind. If you want to study abroad, you need to start looking for information and ways to get a job abroad early before or while studying in college. Secondly, you need to gain work experience while studying overseas. Gaining Canadian work experience while still in college will help you toward your career. It gives you a better chance to get a job in Canada.
Gaining valuable work experience is a one way to help your transition into the workforce. It's not easy to get a professional job without necessary work experiences. This is why you need to gain experience before going into the workforce. Almost every employer expects you to have relavant work experiences when you're applying for a job even though you are a fresh graduate. This is why volunteering, doing an internship or doing co-op while still in college is important towards your career. Also, you will get paid if you do co-op. It does not only help you finance your study abroad but also help you prepare before entering the workforce.
5 ways to fund your study abroad and gain Canadian work experience while in college
1. Work on-campus
Working while studying may require you to have a study permit, so it is good to understand the options when you plan to work while studying abroad. Fortunately, many work permit programs allow international students and their partners to work while studying in Canada. Study permit holders who are studying full time at Canadian universities or colleges may be eligible to work on-campus without a work permit. Make sure you visit the Canadian government website to find out if this rule still applies.
2. Work off-campus
As a new rule, June 1, 2014, study permit holders in Canada may qualify to work off campus without a work permit. You must:
Have a valid study permit
Be a full-time student
Be enrolled at a designated learning institution listed by the Canadian government at the post-secondary level or, in Quebec, a vocational program at the secondary level and studying in an academic, vocational or professional training program that leads to a degree, diploma or certificate that is at least six months in duration.
You must maintain your status as a full-time student otherwise you will be no longer able to work without a work permit. You will be allowed to work up to 20 hours per week during regular academic sessions and work full-time during scheduled breaks such as the winter, summer holidays or spring break.
3. Co-op/internships
Some college programs offer co-op option. You should take this opportunity to gain work experience and get paid at the same time. Also there is a good news for international students. International students who plan to get into co-op or internship program can apply for a work permit. Read a new rule about co-op/internships.
You must have a valid study permit
Your intended employment must be an essential part of your study program, and must be part of your academic, vocational or professional program offered by designated learning institution listed by the Canadian government.
Your co-op or internships employment also cannot form more than fifty percent of the total program of study.
You will not be eligible to work during your studies if you study English or French as a second language ESL/FSL or participate in general interest or preparatory courses.
4. Take post-graduate work program
If you are planning to pursue post-graduate studies in Canada, you may be eligible to work while studying or after you graduate. Take this opportunity if you can. It will enhance your eligibility to become a permanent resident of Canada. The Canadian government offers Post-Graduation Work Permit Program that will allow you to work after you graduate. You need to apply and meet the requirements.
5. Get a grant, bursaries or scholarship to fund your study abroad
If you excel in academic, you may qualify to get a grant or scholarship from the college or certain organizations. You need to apply directly from the college or find more information from your international student advisor or agent.
Wherever your journey ends, studying abroad gives you many advantages. You will gain an internationally recognized degree, invaluable work experience from a foreign country, and a opportunity to further your study in Canada or anywhere in the world. You also have a chance to join a program that will help your journey to become a permanent resident of Canada. There are some programs available that allow you to immigrate to Canada as a permanent resident after you graduate such as Canadian Experience Class and Provincial nominee program. Visit the Canadian government website to find out more about the programs and ways to immigrate to Canada.