What you need to do to become a doctor in Canada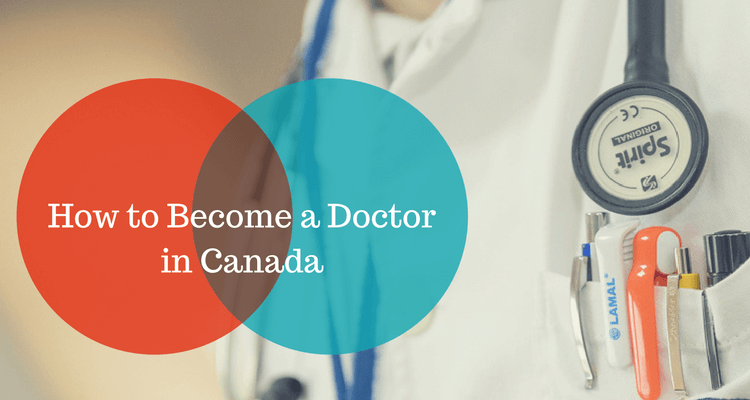 Being a doctor is not only a noble profession but also a true calling for many people. There is more to it than just helping people get well. Unfortunately, becoming a doctor is not an easy road to walk on. You will face a series of difficulties from getting into medical school, graduating medical school to practicing medicine. Here is a list of the things you should prepare and do to become a doctor in Canada.
Graduate high school and get a good GPA
Graduating high school is the first step in getting into medical school. University undergraduate programs are quite competitive. You need to have at least 80% average high school marks to get a great chance of being accepted into university undergraduate program.
Be in undergraduate degree program
Unfortunately, you cannot enter medical school directly from high school in Canada. You must continue to university to study undergraduate degree program in science and get an undergraduate degree before you go to medical school. The courses that you take in a high school and at a university should include English, math, biology, physics, and chemistry. Typically, taking medical sciences program is a great preparation for medical school. During your third or fourth year of your undergraduate program, you can start to prepare your medical school application.
Getting into Medical School
There are many medical schools in Canada. Each of them may have different or more complicated admission requirements. Most medical schools in Canada do not accept international students. Make sure you read and understand your options before you apply. In addition to the university requirements, you also need to complete your Medical College Admission Test (MCAT) before applying to medical schools. You may be allowed to take MCAT up to three times in a year.
Usually, a medical school in Canada requires you to (2016-17):
Be Canadian Citizens or Permanent Residents of Canada.
Complete a four-year undergraduate degree or be in the final year of an undergraduate program
Get a minimum of 3.7 GPA (the higher, the better)
Meet minimum MCAT
BBFLS 128
CPFBS 126
CARS 129
Total 383
Provide references (Confidential Assessment Form)
Go through interview
To be proficient in English
Have essential skills and abilities required to study medicine
Provide & pass police records check & vulnerable sector screening
Complete basic life support training
Meet potential health risks and immunization requirements
**the requirements vary among schools
**the requirements information is taken from Schulich Medicine & Dentistry, Western University.
You can read more about Canadian medical schools admission requirements here.
Earn a Medical Degree
You will complete medical school program for four years. Once you graduate from medical school, you will be required to take a residency program.
Complete a residency program
Graduate doctors are required to complete residency program after completing medical school. It allows them to work with patients under the supervision of an experienced or senior physician. It can take about 2-7 years depending on the specialty area of medicine. Overall, it takes as little as ten years to become a doctor in Canada and 15 years to become a specialist starting from completing an undergraduate degree, a medical degree, and residency program.
Obtain a license
Before you are allowed to practice medicine, you need to become licensed. Visit physiciansapply.ca and the College of Physicians and Surgeons of Ontario to read more information about the licensing process.
If you are looking for more resources on how to become a doctor in Canada, visit beadoctor.ca website to help you with your journey.