Why you need to attend Canadian university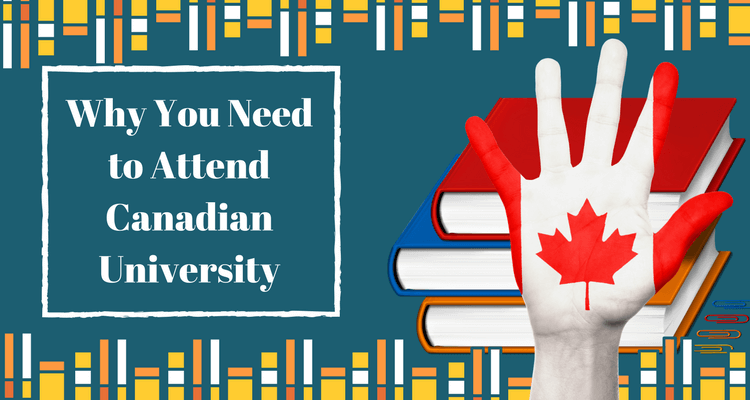 The best parts of studying abroad are the ability to experience living in a completely different environment, embrace cultural differences and feel a new sense of freedom. Sure, to get the best out of your study abroad experience, you need to find the right place to study. Well, Canada may be the answer that you are looking for. Here is a list of reasons why you need to attend Canadian university.
World-class quality education
Canadian universities are placed among the world's best university. Many Canadian universities are consistently ranked among world's 100 best universities. No matter which university you go to, all Canadian universities have the same highest standard comparable to the best universities in the world. Don't fret if you don't get into the university of your choice; there are still other options available. Learn more about how higher education quality assurance works in Canada by visiting this website univcan.ca/universities/quality-assurance.
Low tuition fees and living cost
Although international students typically pay higher tuition than domestic students, the tuition fees are still considered cheaper as compared to other countries such as the United Kingdom and the United States. In addition to that, the living cost in Canada is also much lower than the cost of living in other western countries.
Learning experience
Canadian universities offer a broad range of study programs and disciplines from over 97 universities across Canada including public and private universities. With many options to choose from, students can be sure that they have the opportunity to select the program that's best for them. In addition to a wide range of program availability, Canadian universities do not only provide students with the knowledge and hands-on experiences but also help them develop the invaluable critical thinking and analytical skills needed in the future. Students can also connect with many interesting co-op and internship opportunities through their network program, helping them gain practical experience in their field of study. With these set of skills, students are able to succeed in their chosen field.
Student services
Canadian universities offer various student services to domestic and international to help them settle into academic life. These include information and orientation services, language support, student counseling, tutoring services, academic clubs and many other programs offered at the institutions helping students achieve academic success.
Multicultural nations
Canada is home to many ethnic groups. If you miss your home country, try your local foods in Canada. You can find almost any dish you can think of while you are in Canada. It's great to treat your homesickness away from home. Living in Canada means you can feel at home and immerse yourself in cultural differences.
Great opportunity after graduation
Canada is a great place to study and live. Canada has far less crime rate than other countries in the west. Also, Canada is well-known for its politeness reputation and tolerance towards other etnics that will make you feel at home. The good news is that Canada is continuing to open doors to more professional skilled workers allowing international students to work and stay permanently in Canada after they graduate. Should you need to find a great place to accomplish all your study abroad to do lists, Canada is where you should go.
Visit the Citizenship and Immigration Canada website for more information about how to immigrate to Canada permanently.