Applying to University in Ontario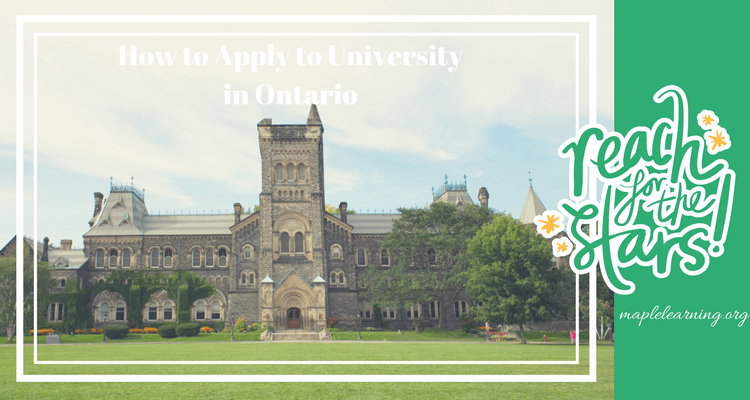 Are you thinking about applying to Ontario university? Now it is time to gather all of your necessary documents and get ready to apply to Ontario university. Here is a step by step instructions and necessary information you need to know before you apply to Ontario university.
Apply to Ontario University
Choose what type of application that applies to you. At OUAC website, you only need to create one account. The account is only valid for a year that you are applying. If you need to apply again in the future, you need to create a new account again. You may not need to create a new account if you have been registered as a student in the past or withdrawn from one of the Ontario universities. All you need is to contact the Admissions Office at the university for further instructions.
2. Complete your profile information at OUAC website.
OUAC application is slightly different. You can only apply to university through OUAC in the new terms such as September 2016 or September 2017. If you withdraw your application or do not submit your application, your information on the OUAC file will be deleted. You can apply up to three programs of your choice.
3. Pay the fees
Each application has different fees. The base OUAC 105 fee is $156 for three universities or program choices. You need to pay additional fee $50/choice if you choose more than three universities or program choices. Other costs you need to pay is transcript request and document evaluation fee. See here for up to date information. Make sure you submit your application before the deadline.
4. Complete all the necessary documents
The University will contact you if there is any other information that you need to provide. If English is not your first language, proof of English proficiency is required. Communicate with the institution about the language proficiency requirements. The language assessment score needed may vary from each institution.
5. Wait for the offer
If all the necessary documents are completed, you will get the offer within a few weeks. You can confirm the offer or wait to see if you will get another offer from another institution. If you receive more than one offer, make sure you weigh your options wisely.
6. Confirm the offer
Once you confirm the offer from the university of your choice, you will get an official acceptance letter. You may also get a welcome booklet containing necessary information about the college, tuition fees, financial aid options, and campus residence.
7. Get Ready
Everything is done, and now it is time for you to prepare for your first day of school and get ready to experience the exciting adventure, exploring the world of knowledge at the university of your dream. Try to attend the orientation day to get to know your class, meet new friends and have fun.
For international students, students in different provinces, or students who are applying to master, Ph.D., medicine or law program may have different application process. Please visit the website above or contact the institution directly for more information.
Note: we do not have any affiliate relationship with any organizations that we have mentioned above.