What You need to Know about Financial Aid that College Offers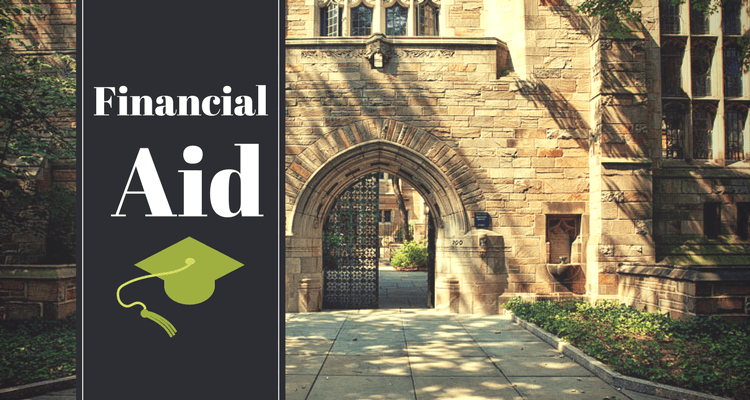 Now that you are admitted to the college, it is time to look for financial aid to help you pay for your college education. Every college or university offers a variety of financial aid options. You need to learn and understand the options and choose the ones that are best for you.
Here are some of the financial aid options that you can choose.
1. Scholarships
If you are an outstanding high school graduate or a talented student, you may be eligible to get a scholarship. This type of scholarship is called merit-based scholarships where the scholarships are awarded based on a students' academic, extracurricular activities, community service, or any particular abilities. If you are applying for scholarships, make sure you read all the detailed information so that you won't miss any requirements needed.
2. Bursaries
Bursaries are another type of scholarships provided on the basis of financial need of each student. Students need to apply for bursaries through their college website. These bursaries are often only available to domestic students. Make sure you apply for bursaries as early as possible to avoid missing deadlines. If you are a graduate student, you can apply for Ontario Graduate Scholarship or the Queen Elizabeth II Graduate Scholarship in Science and Technology at your university's graduate office. You can get up to $15,000 for an academic year.
3. First-year tuition contest
Some universities or colleges often offer a free first-year tuition or head start tuition assistance to help you pay for your college tuition. Most of the contests are held during Open House, so you need to attend the Open House event at the college or university to get the information and enter the contest.
4. Grants
Grants are used to assist students in paying for their college education. Unlike loans, Grants do not have to pay back. Grants are assessed based on the income of the family. You can get the information about the grant from your college or government website. If you are a domestic student studying in Ontario, you can get the information from Ontario.ca.
5. Government Assistance (OSAP)
OSAP is an Ontario Student Assistance Program that helps you finance your college or university education. Two types of financial aids you can get are grants and loans. Grants are non-repayable while loans are payable. You only need to repay it after six months of graduation. You can contact the financial office at your college to ask about OSAP. To learn more info about OSAP, you can visit Ontario.ca.
6. Emergency loans
Some universities or colleges offer emergency loans. If you are waiting for OSAP to arrive, you may be eligible for a short-term loan to cover tuition. You can get the information from the financial aid office where you study.
7. Part-time job at the college
If you have enough time between classes, you might want to consider getting a part-time job at the campus. Some institutions offer part-time employment for students to help them pay for their college education.
Acquiring a lot of information about college financial aid is the first thing you should do before you get into college. Contact your prospective college to learn more about what type of financial aid they offer.