Best Grammar Checker Tools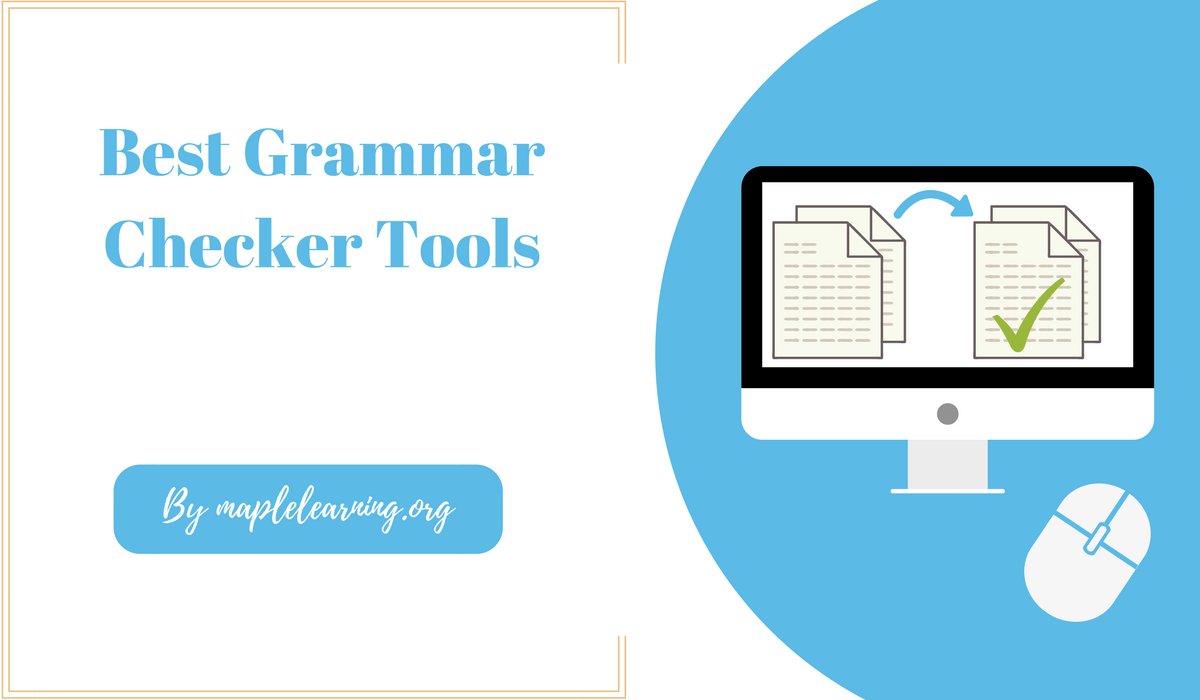 Writing an English essay is not something magically easy for some people. It requires a lot of work and effort starting from doing research to writing the essay itself. But the pain doesn't stop there. After you have finished writing an essay, you still need to proofread your essay. The good news is that you can correct your essay using grammar checker tools and make your life a little bit easier.
Here is a list of best grammar checker tools that you can use to proofread your essay.
#1 Ginger
Ginger Software is "an award-winning productivity-focused company that helps you write faster and better." With the aid of their grammar checker, punctuation, and spell checker tools, you can be confident that your writing will be checked thoroughly. The tools will automatically detect and correct misused words and grammar mistakes on your paper. Ginger features include grammar checker, dictionary, sentence rephrase, text reader, translation, and personal trainer that lets you practice English online. The Ginger software is ideal for both native speaker and English as a Second Language speakers. The Ginger software is free to use, and you can upgrade to a premium plan to unlock certain features. If you are a student, you can take advantage of student discount 30% off all plans that they offer. The Ginger software also provides an app that you can download for Windows, Mac, browsers or mobile phones.
#2 Grammarly
Grammarly is "an online grammar and spelling checker that improves communication by helping users find and correct writing mistakes." The software is very easy to use. All you need to do is to copy and paste any English text into the text editor. Any grammar or spelling error that is spotted by Grammarly will be underlined in red. You can click on the error to see the corrections suggested by Grammarly. You can accept or ignore the suggestion. Grammarly also offers free browser extension for Chrome, Safari, and Firefox. You can download and use Grammarly for free. You can also sign up for a premium subscription to get the full advantage of the software.
#3 WhiteSmoke
WhiteSmoke is "an all-in-one English writing tool that provides grammar, spelling, punctuation and style checks." The software is activated with a single click from any text application and browser, pointing out potential errors for consideration and offering suggestions for improvement. WhiteSmoke offers Web and Premium package. The Web package works on all browsers. It includes advanced grammar, and punctuation checker. It also offers contextual spelling checker, plagiarism checker, writing style checker, and enhancer. It has a full-text translator for over 50 languages. However, premium package includes both the Web features, Desktop features, and dozens of upcoming feature updates including all grammar, translation and plagiarism features. It provides a full analysis of each error. It has customizable desktop application, and you can edits text directly from Microsoft Word & Outlook.
#4 LanguageTool
LanguageTool is "an open source proofreading program for English, French, German, Polish and more than 20 other languages". You can download LanguageTool for your desktop, LibreOffice, and OpenOffice, Google Docs, or browsers. You can also use it online by visiting the website. After that, copy & paste your text on the LanguageTool box and click check. The error text will be highlighted, and you need to click the highlighted text to correct it.
These grammar checker tools are immensely helpful in fixing your grammar mistakes with ease. So make sure you use them if you haven't already.