How to Become a Financial Professional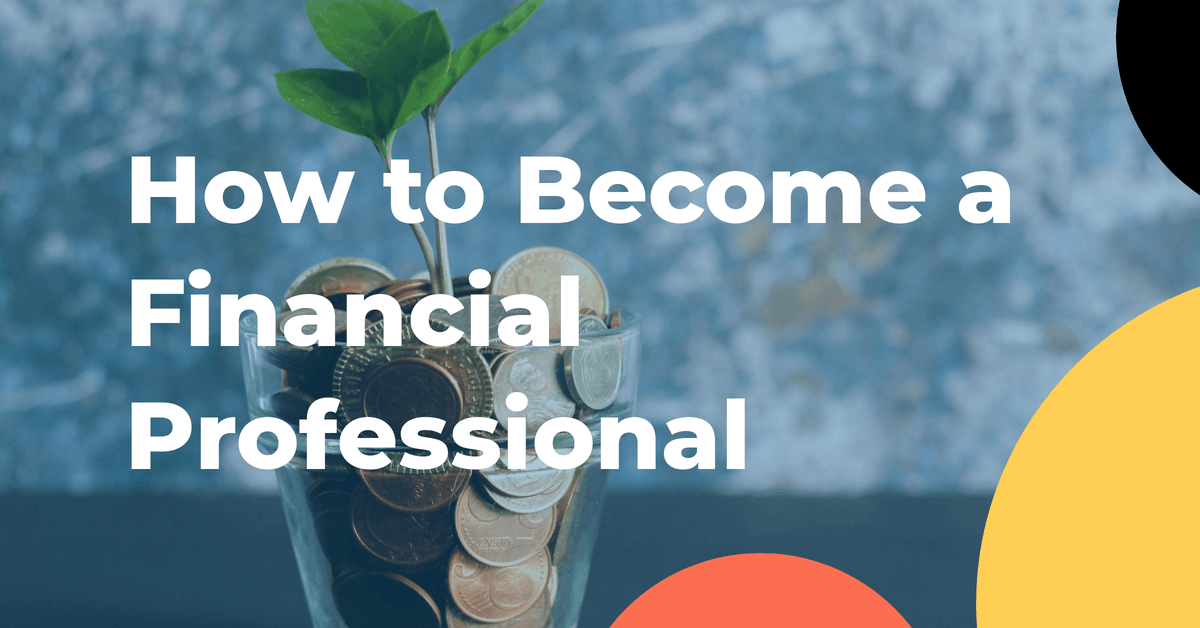 Have you decided to switch careers in light of the COVID-19 pandemic? You're far from alone. Although it seldom gets mentioned as essential work, the finance field isn't going to disappear anytime soon.
Therefore, it's a fabulous industry for those seeking security. Here's how to become a financial professional and possible careers to explore in the field.
1. Get Your Feet Wet
While the financial industry offers myriad advantages, it isn't for everyone. You need an eye for accuracy and a passion for numbers — and the lives they affect off the spreadsheet.
Fortunately, you can break in with minimal investment and decide if the field is for you after working in it. You can get certified online as a Quickbooks ProAdvisor and help small businesses keep their books in order. Come tax time, many outlets like H&R Block offer seasonal work complete with training if you think preparing taxes may be your jam.
2. Learn the Exams for Your Industry
If you hope to make the big bucks, you'll need advanced certifications. While you don't require a college degree for every opportunity, one in any field gives you requisite study skills. You can use them to tackle essential tests like the FINRA Security Industries Essentials exam, which is required to obtain a Series 6, 7, 79 or 99 license if you want a securities industry career.
Some exams let you boycott years of schooling and perform similar roles. For example, if you take and pass the challenging three-part Enrolled Agent examination, you gain full representation rights before the IRS. You can help clients with past tax debt like a CPA without obtaining a master's degree.
3. Consider the Time Investment
Time is the one asset no one gets more than anyone else. Therefore, you need to spend it wisely.
Maybe you dream of becoming a tax attorney — but do you want to devote seven years of your life to school? How will you balance family and other work responsibilities while you study? You don't want to shell out money for a program and find you don't have sufficient hours in your day to complete it.
4. Allocate Your Available Funds Wisely
Money also plays a role when considering how to become a financial advisor or other industry professional. It can cost upwards [of $25,000 per year](<https://www.accountingedu.org/most-affordable-accounting-masters-degrees/#:~:text=Master's degree programs in accounting,return is on that investment.>) to get a master's degree in accounting or finance.
Many colleges will pitch you a sweet-sounding bill of goods, and while their claims aren't false, you must measure them against your self-knowledge. If making money is your only goal, a real estate or insurance license might benefit you more than graduate school, depending on your long-term plan.
5. Subscribe to Quality Periodicals
The financial world turns on a dime. Those political arguments you scarcely heeded before take on new meaning when legislation changes your job's essential functions.
If you want to know how to work in finance, you must keep up-to-date with your knowledge. Subscribe to as many periodicals as you can afford. Many now offer online versions for a fraction of the print price, plus you save trees.
6. Seek a Mentor in Your Field
What you learn in class as a budding professional differs significantly from what you'll do daily. To have a successful career in finance, find a mentor to show you the ropes.
Make sure you reward this individual or team by thanking them for their efforts. You can offer to take on some of their workloads and learn as you perform.
7. Keep up With Continuing Education Requirements
Your journey of how to become a financial advisor doesn't end with certification. Nearly every career in the industry demands continuing education.
It's your responsibility to keep up with requirements. Missing a deadline can mean losing your license and hefty fines if you ply your trade without it.
8. Expand Your Options
When it comes to how to work in finance, you have a ton of careers to choose from. Here are some options for expanding your abilities as you grow in your profession:
Certified financial planner: Although the requirements are stringent, you can advise clients in anything from saving money on taxes to planning their retirement.
Admission before tax court: If you become a CPA or EA, you can take a series of exams to practice before tax court. If admitted, you will represent clients like an attorney but only in front of this specific body.
Real estate: If you know a network of investors, many seek to expand their portfolios with real estate. You can become licensed as a real estate agent, and after practicing for several years, you can apply to become a broker. The requirements vary by jurisdiction.
Insurance: Two insurance licensing exam types exist — life, accident, and health producer, and property and casualty producer. The former allows you to sell life insurance, annuities and health policies. The latter lets you market anything from car coverage to homeowners.
Become a Successful Financial Professional With These Tips
Careers in finance offer many benefits, including job security. If you want to know how to become a financial advisor or another securities industry professional, this guide should set your feet on the pathway to success.
About the Author
Alyssa Abel is an experiential education writer with a love for learning. Read more of her work for students and educators on her blog, Syllabusy.