8 Career Options in the Dental Industry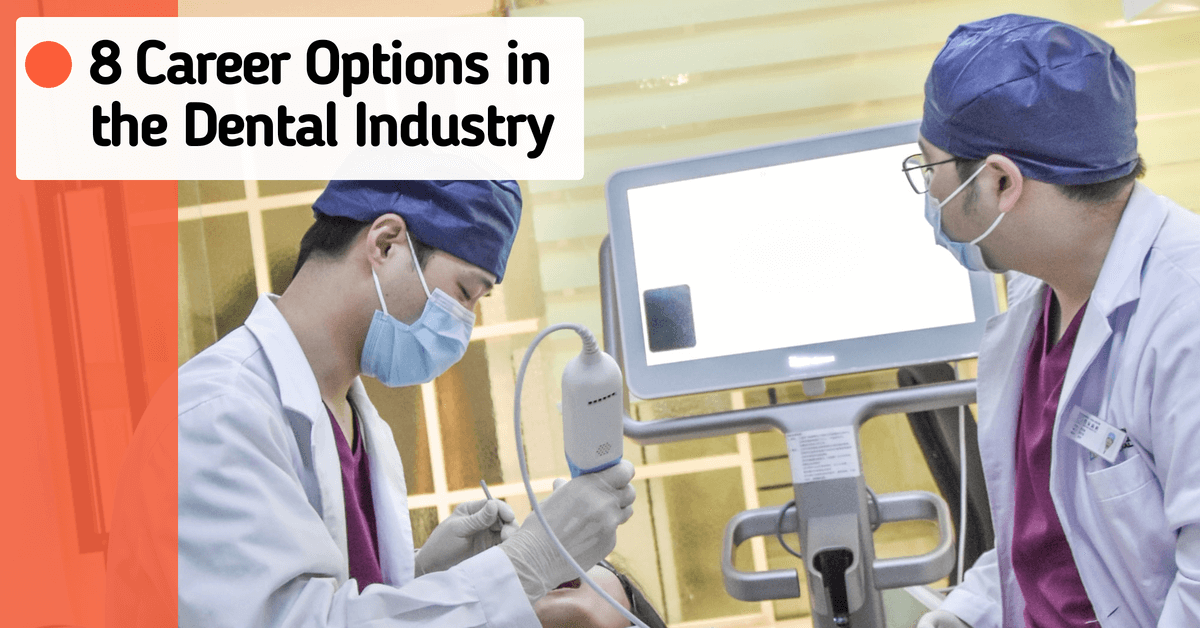 Dentistry is one of the most popular traditional careers. People love the straightforward academic path and broad job market, but what you may not know is just how many things you can do with a dental education. These are eight dental career options that might interest you and revitalize your plans for your future.
1. Dental Faculty Member
Academic dentistry is perfect for anyone torn between becoming a teacher or a dentist. In this role, you'll work with community college or university students in simulated office settings. Educate the next generation and read all the latest industry research between in-depth discussions with colleagues and academic conferences.
2. Public Health Dentistry
Some dental careers start at Federally Qualified Health Centers (FQHCs). Dentists in these centers provide primary dental care services at little to no cost. You could aid underserved communities by performing tasks ranging from regular cleanings to extractions at prices they can afford. Many people would otherwise skip critical routine cleanings that could catch significant health problems before they got worse.
3. Pediatric Dental Assistant
Kids get nervous about going to the dentist, but you could transform their experiences. As a pediatric dental assistant, you'll ease patient stress and educate kids on brushing their teeth and flossing. Let your passion shine and your patients will want to start healthy dental habits early. This role is one of the careers in dentistry that's great for anyone who loves to work with kids and improve their lives.
4. Dental and Craniofacial Researcher
Like any other medical field, dentists need researchers to learn more about techniques, diseases and surgical procedures. Dental and craniofacial researchers work for state and federal governments, as well as in academia. Recent researchers found a novel link to osteoclastogenesis, continuing on the path towards dental disease prevention and treatment.
5. Local Hospital Dentist
Hospitals need dentists in emergency and operating rooms to treat patients with dental-specific injuries. You might find open full-time positions at level one trauma centers or work as an on-call resource for your local hospital system. A hospital dentist is one of the more fast-paced dental careers with intense moments of focus, resulting in more daily work variety.
6. International Volunteer Dentistry
Oral disease affects 3.5 billion people worldwide, so you can take your dental education anywhere. Many volunteer programs accept dental applicants who want to treat things like gum disease and oral cancer in at-risk populations. After paying the required fees, you could travel for a few weeks or up to a year and make a difference in places that don't have the dental offices they need.
7. Private Practice Dentistry
Corporate dentistry is a common way for graduates to enter the industry, but many dream about opening a private practice one day. When you operate a practice, you buy all the machinery and equipment to keep the place running. With time, you'll build a community reputation and possibly expand into nearby towns.
This option isn't the best for people just starting out because it's self-funded, but it's something to dream about doing down the road.
8. Dental Service Organizations
Careers in dentistry don't always involve working in people's mouths. You can also work in a Dental Service Organization (DSO). These businesses work with practices to fill operations management and administrative roles. You'll assist with marketing, accounting or billing responsibilities or lead a team to accomplish those goals.
You can work for these organizations even if you've earned a specialized degree. Your job can get new private practices off the ground and give community members the dental care access they once lacked.
Think About Your Skill Set
Your skill set will guide you as you look into different dental career options. Think about working directly with patients, helming administrative tasks or even traveling the world. Your next career move can use your dental education and be more fulfilling.
About the Author
Alyssa Abel is an experiential education writer with a love for learning. Read more of her work for students and educators on her blog, Syllabusy.