How IoT Is Impacting Education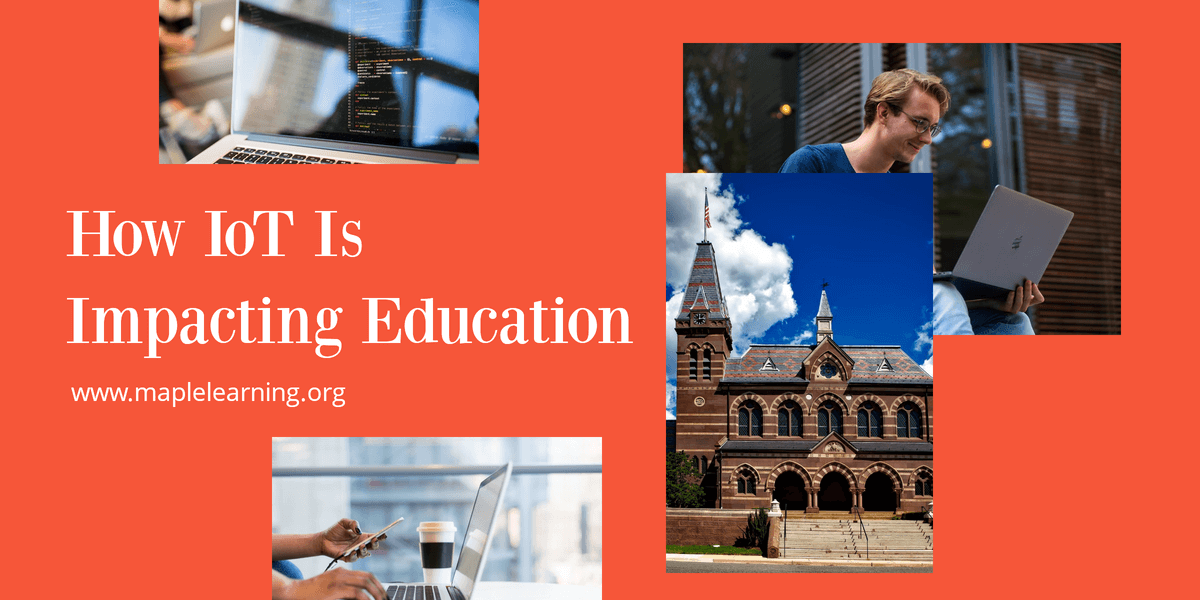 The Internet of Things (IoT) — along with big data and artificial intelligence (AI) — is a major technological advancements disrupting nearly every industry, often for the better.
Education is one field where disruption doesn't always have the same positive connotations it does in other sectors. New developments in tech, like smartphones and tablets, are sometimes considered more of a distraction than an educational aid. But this doesn't have to be the case. New developments from the tech sector might make the always-connected classroom a better learning environment for both students and educators. IoT is the latest development that's poised to change how teaching gets done in modern schools.
Here's how IoT and related technologies are already impacting education — and how educators can prepare for and take advantage of these new developments.
What Is the Internet of Things?
The IoT is an intentionally broad phrase used to refer to any device or system that transfers data over networks. In many cases, this occurs via the internet. Sometimes the tools are designed to merely "talk" to one another — collecting and sharing information over a local network. People can usually spot IoT gadgets by looking for technology that is marketed as being "smart" — smart cameras, smart pencils, smart washing machines, and so on.
The IoT boom is recent, which is one of the reasons educators may be unfamiliar with the term. IoT technology, however, is not new — even in the context of education. SMART Boards were introduced to classrooms more than a decade ago, and are now probably the most common IoT tool around the country.
As the design, manufacture, and sale of IoT devices picks up in the consumer sector — and as new technologies, like 5G, make connections between them faster than ever — more tech will be brought to education. Educators should prepare themselves for the shift to take advantage of the new technology and be ready for classrooms that are more connected than ever before.
At the same time, schools and universities are looking to combine IoT with related tech — like artificial intelligence (AI) — to build personalized lesson plans that are custom-fit to meet every student's learning style and needs. Online learning management systems are also likely to become more popular — even while it remains unclear whether or not online courses can secure students jobs, or if employers only want degrees.
Educators should also know that smartphones, laptops, and similar devices aren't usually considered part of the IoT. Even though they effectively fit the definition, the IoT label is more reserved for things that can be both smart and not smart.
However, it's not really possible to talk about how IoT technology will impact education without talking about the major proliferation of smartphones, laptops, and tablets in the classroom. These are the devices that will link up with the IoT and make the whole system useful for educators, students, and administrators.
IoT in the K-12 Classroom
Educators already know that students are more connected than they've ever been. In high school classrooms today, nearly 70 percent of students have their own smartphones and use them daily. In the future, that figure is expected to climb closer to 100 percent. Many schools have been investing in laptops, tablets, and e-readers for students to use both in and out of the classroom. It's normal for children today to be constantly connected to the web — both at home and at school.
This fact is lamentable for some teachers, who consider smartphones a distraction first and foremost. Adapting to an always-connected classroom, however, might both save students' attention and provide new benefits for educators.
IoT tech like smart buttons or clickers can be used in classroom games, allowing students to buzz in to answer trivia questions. They could also take a multi-choice practice test that delivers instant feedback without needing paper or pencil. If there aren't enough buzzers for a classroom, online quizzing platforms — like Kahoot!, Socrative, and Quizzize — often allow children to play using their phones.
Dry-erase paint company IdeaPaint recently released a proof-of-concept app called Bounce that is designed to help students and educators create and organize digital copies of whiteboard notes. Students already use their smartphones to take photos of whiteboard notes and explanations. This new app could make that process more organized and help students better utilize the notes teachers give them. The app is also an example of how companies are looking to build on existing uses of technology and make them better for both students and educators.
Greater connectivity also gives students better access to older, but still useful, technology. Massive open online courses like Khan Academy can be helpful educational supplementals and are typically either free or offer reduced rates for educators.
Digital homework is another new possibility opened up by the proliferation of smart technology in the classroom. Online versions of homework can ensure that students and educators both have copies. Reducing paper costs could also be big for teachers, who spend nearly $500 annually on stocking their classrooms with school supplies. By moving homework online when possible, educators and students wouldn't need to spend as much money on paper and pencils, which is good for the wallet and the planet.
In addition, IoT and technology innovations offer educators advanced curriculum management options — 61% of higher ed institutions already use technology for student assessments, and IoT systems are becoming equally as useful for measuring K-12 learning outcomes.
IoT for Education Administrators
Education administrators will likely see the biggest benefits — and widest range of possible applications — from IoT devices.
Buses outfitted with GPS trackers could collect and analyze route data, allowing administrators to optimize routes and reduce waiting times. Student ID cards could be equipped with scannable and trackable RFID chips. The cards could then be used like ID badges, allowing children access to the building when scanned by a smart door. The RFID chips could also be useful in helping administrators track student whereabouts.
Some of these applications are already being tested in the private sector, where smart badges are one solution to managing event access. Some hospitals are using RFID in patients' bracelets to help nurses and doctors keep track of their locations. The bracelets can also store patient data, which can be instantly accessed with a scanner. These examples are likely similar to how administrators will implement RFID technology in the near future.
One of the biggest potential applications of IoT for education administrators is in the technology's ability to make buildings greener and more energy-efficient. Smart thermostats can automatically turn off or adjust the heating or cooling when students and educators have left the building. These thermostats can also "learn" to adapt for infrequent, predictable events — such as basketball practice or a bimonthly parent-teacher conference. Temperature can also be adjusted on a per-room basis.
Combined with motion detectors and smart lightbulbs, smart thermostats could also allow rooms to go dark and deactivate temperature controls when not in use, saving on costs and energy used.
By some estimates, green building technology can pay for itself in as little as a few years — making it both sustainable and a good financial decision for administrators. In one example, New Richmond schools in Tipp City, Ohio, are saving around $128,000 every year on energy costs, thanks to the implementation of smart technology that controls all mechanical systems.
The tech also has the bonus of being easy to implement — even when other school systems are a little old. Smart thermostats can usually replace traditional models without any rewiring or carpentry, and the same goes for technology like smart lightbulbs. As a result, even older schools can benefit from smart technology.
Some school administrators are also interested in how IoT devices and technology can make schools more secure. Smart security cameras, alarm systems, and remote-controlled smart locks are being considered as ways administrators and school security officers can keep students and faculty safe in the event of an emergency. This is especially true in cases where a school is already using some kind of RFID technology to keep track of students and manage building access.
Smart security could reduce the need for school resource officers by keeping entrances and exits safe, even without someone physically present to monitor them.
IoT at Universities
Many IoT devices that could be useful in university classrooms already exist in the consumer market. These items may be out of price range for educators but are more likely to be in reach of university library systems. They could loan them out to students, professors, and other university faculty.
One example is the Scanmarker — a digital scanner and highlighter that allows students to highlight passages from books and instantly receive a digital copy of the highlighted text. The device could be beneficial for students taking classes that demand high levels of reading and writing. By reducing the amount of transcribing and typing they would have to do, the device could give them more flexibility about quote choice and more time to work on their papers. The marker also supports the instant translation of highlighted text, which could help students of foreign languages instantly identify and learn new words, phrases, and constructions.
Another example is smart pens — wireless-connected implements that digitize the notes taken as they're written and instantly transfer them to a computer, smartphone, or other device. These pens could save students time and allow easier transfer of notes, diagrams, and transcribed knowledge. There are already more than 10 different versions on the market, so university systems will have a range to choose from. Some more advanced models come with features like audio recording, which could be a great benefit for students with hearing difficulties or audio processing disorders.
IoT, Online Learning, and Continuing Education
Online learning provides more both students and educators with more flexible scheduling. This flexibility allows students to apply their knowledge without needing to take a break from their jobs. One MBA student said the courses had "made a direct impact on my work already" while both working and taking online classes.
Learning management systems like Blackboard and Canvas are often built with mobile devices in mind. Even if students don't have access to a computer, if they have a smartphone and a connection, they can turn in homework, access lessons, and discuss coursework with classmates.
Online learning programs like Coursera, Udemy, and Skillshare are often built to accommodate traditional and nontraditional students. These companies want to offer courses to students who are pursuing degrees, as well as those interested in certificates or just having another opportunity to learn. Typically, these programs also provide certificates in emerging and in-demand fields like software development, AI, and big data, making them a good fit for nontraditional students. However, it remains unclear whether or not online education can secure students jobs, or if a degree is necessary to succeed.
IoT devices can also help students who are pursuing more traditional postgraduate education. Students in master's degree programs can benefit from digital copies of rare, expensive, or otherwise hard-to-get copies of academic texts. These students could also benefit from IoT advancements like smart pens and smart highlighters. It's expected that master's students and other postgrads will spend between 24 and 36 hours a week on reading and writing. Tools that make note-taking easier will help cut down on time wasted — good news for postgrads, whose time is already at a premium.
IoT Is Changing Education
IBM has announced that the company plans to invest $3 billion in IoT over the coming years, and a significant portion of that money is expected to go toward education technology. As a field, education has been traditionally dominated by one or two kinds of smart technology. This is likely to change as general consumer IoT tech improves, and more businesses find their feet in this developing sector.
Not every teacher likes that their students are more likely than ever to be connected to the internet. There's not much that individual educators can do to keep children off their phones, but they can find ways to take advantage of that constant connectivity. IoT may be one of the best ways to turn new developments into opportunities for better teaching.
IoT is poised to change schools and classrooms across the country. Educators and administrators can take advantage of this new technology, but it will take some creativity and work to properly implement these devices.
About the Author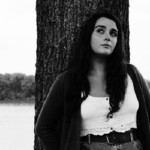 Alyssa Abel is an experiential education writer with a love for learning. Read more of her work for students and educators on her blog, Syllabusy.