How to Get IELTS Band 7 or Higher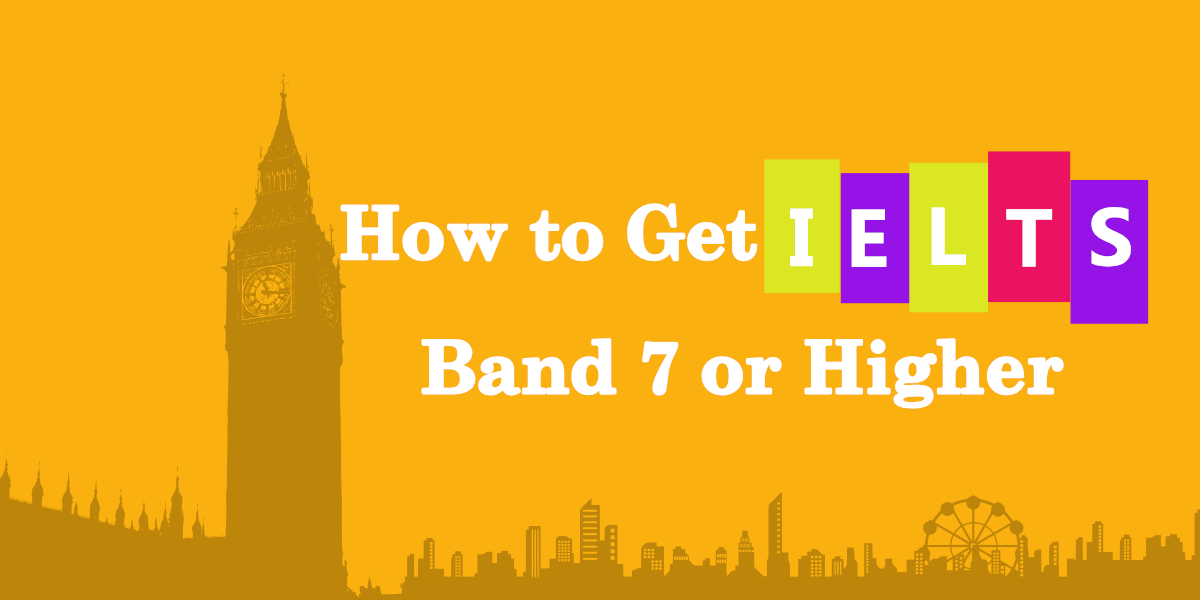 English has today become one of the most important languages on earth. Ever since the beginning of globalization, the language has become the de facto language of international business. It is not uncommon for companies or universities to ask applicants to be proficient in English, especially in countries where the official language happens to be English, such as the USA, Australia, Canada, The United Kingdom, etc. This is why IELTS becomes important.
IELTS stands for International English Language Testing System and is one of the most important English exams in the world. It is designed by the British Council, IDP Australia and Cambrige English Language Assessment, and used to assess the English language proficiency for non-native speakers. The IELTS test scores are valued across multiple countries in the world at the business as well as university level.
The exam scores are based on levels or 'bands' ranging from 0-9, which indicates an increasing level of English proficiency. A score of '0' indicates that one did not attempt the exam, '1' being a 'non-user' with very little knowledge, while a '9' indicates that one's English is at an 'Expert Level'.
If you are planning to take the IELTS exam anytime soon or in the future, it is important that you get the highest score possible. Typically, it is best that you score a band of '7' or 'Good User' or higher.
Getting a score of '7' or more will help you getting a new world of opportunities, be it for education or employment. But how to get IELTS Band 7 or higher?
The following are tips to help you get '7' or higher in the IELTS exam.
1.) Be Realistic
The very first thing that you'll have to do is be realistic about your goal. What this means is that you will have to plan everything, taking into account the amount of time you need to invest to reach your goals. In other words, you can prepare in about a month to get a '7' score or higher if you are already proficient in English. But if you are having issues with the language to begin with, you will probably need a lot more time to study, practice and finish the job compared to what it would take if you were already fluent.
2.) Be Consistent With Your Study Plan
It is not possible to get everything accomplished in a single day. Things take time, and you must take every thing into account. Therefore, fix up a study schedule and stick to it no matter what. You will always have one or the other issue that will get in the way. Ignore them and get the job done.
3.) Improve your reading speed
IELTS is an exam that comes with a time limit. In this case, it is best for you to be good at reading. Ensure that you practice reading up on passages every single day. This should help you improve your reading speed, which in turn will help you save time during the IELTS exam.
4.) Increase your listening ability and speed
This is similar to the previous point, only it has to do with the efficiency in the way you listen. In the listening section of IELTS, you will be required to listen to audio recordings and answer questions based on it.
The thing about the audio recording is that they are often fast, making it difficult to understand. Also, you may not be familiar with the accent. You have to ensure that your English ability is in tune with the way how the world speaks, rather than what you've been exposed to in your own region.
5.) Pay attention to the instructions
One of the most common mistakes that people make when taking the exam is that they fail to read the instructions. The exam comes with a fixed set of instructions on what you are expected to answer. Given the excitement and stress of the exam, many people often choose to skip this part and directly head over to answer the questions. Keep in mind, doing this will cause you waste a great deal of time and perhaps even lose a lot of marks.
To sum everything up, if you can address these issues and find appropriate means to get past them, you will have a much higher chance of getting a good score in your IELTS. So if you are looking for a way to get IELTS Band 7 or higher, just apply these principles, and you'll be able to see the result.