A look at studying IELTS online By Ben Worthington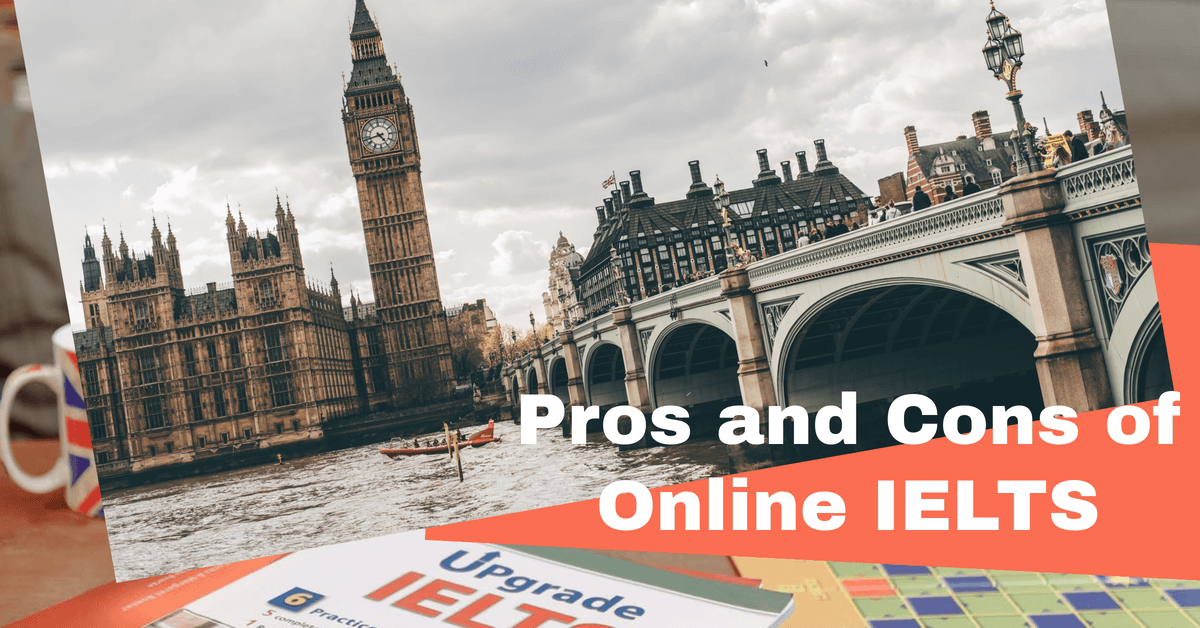 Over the last two or three decades, more and more people are taking IELTS, either to find a job or to study in English-speaking countries. For many people, studying IELTS online is an attractive one. However, there are both pros and cons to deciding to do this. In this post we will find out some reasons why studying IELTS online is so popular and some of the challenges to be overcome.
Pros of Online IELTS
1. Cheaper than regular classes
One of the main positives of studying online is that it is more inexpensive than regular classes. You don't have to pay for transportation or expensive textbooks. You just pay for the course fee and that's it. If you are on a tight budget, then online IELTS classes are right for you.
2. More convenient
Taking online IELTS classes offers convenience. You can study anywhere around the world as long as you have an internet connection. You can do it at the comfort of your own home which is ideal for working people who do not have time to attend classroom lectures. You will get your materials and practice tests through email or via le transfer systems such as Google Drive or Dropbox. Your teachers will communicate with you through Skype or email.
3. Instruction is individualized
Online IELTS learning allows you to enjoy individual attention from your teacher compared to a regular classroom with 10 to 20 students. In a physical environment, you might get intimidated with your other classmates. In an online set-up, you won't be shy in asking questions to your teacher. You can ask questions via email or chat anytime.
4. Less pressure
Some people get pressured by other students especially if they have high scores. Online IELTS learning would relieve you of that stress since you are working individually and not in a classroom. Your teacher would give you practice tests as homework. You won't have to stress about other people's scores as long as you have good time management.
5. Flexible schedules
Many people who are taking the IELTS are working. That is why they can only take evening or weekend classes. Sometimes, their schedules might conflict with other commitments. In an online class, you have the flexibility to choose a schedule which is suitable for you. You can opt to have just one hour a day.
6. Promotes self-discipline
Online IELTS learning not only gives you knowledge about IELTS, it also teaches you to become more disciplined. You study by yourself in online IELTS classes. You study at home without the presence of your teacher who monitors your performance. As a result, you become more self-reliant and you improve in terms of your drive to achieve your target band score.
7. Location
Online IELTS learning solves the problem of students who have difficulty finding IELTS classes in their locality. You don't have to travel to your class and you can just study at home.
Cons of Online IELTS
1. Lack of student interaction
A major problem of taking IELTS online classes is the lack of student interaction. Some students are motivated by their classmates. In a classroom setting, you can exchange notes with your classmates, get feedback from them, and receive tips from them. However, in an online setting, the feeling of isolation can be discouraging for some.
2. Chance of distractions
Another issue is that it can be distracting to study IELTS online if you have kids or friends living with you. When you are at home, there are plenty of distractions such as interrupting children, ringing phones, loud music and so on. In a physical classroom, learning can be more conducive since it is more quiet and has less distractions.
3. Encourages procrastination
Your sense of discipline will be challenged since there is no teacher to monitor you when you take your tests. You might not manage your time properly and as a result, you might extend your time when doing the writing tests. You might put off answering the mock exams since no one will be pressuring you to complete the IELTS tests. There is no strict routine.
4. Risks of technical issues
Online IELTS learning requires internet access. There are times when connection would be slow which could hamper the learning process. Other possible issues that might be encountered are inaudible sounds, virus or malware. One must have a fast and reliable internet connection to get the best of your online IELTS class.
5. Can be time-consuming
Let's face it. Guidance from your teacher wouldn't always be available. Unlike in the physical classroom where you can immediately get feedback and answers from your instructor, feedback in an online class might take a while. You would have to email or text your teacher but they might not respond to you quickly.
6. Must have basic technological skills
A good online IELTS website complete with professional materials and technical support is nothing if the student is not tech-savvy. There are some students who are not adept in computers and might struggle with using technology. They would just end up wasting money since they are unable to utilize the course. It is suggested that students know what they are paying for and how the course is run before they enroll in an online class.
7. Too much freedom
A number of students might complain about the rigid structure of regular IELTS classes. They get tied and bored with the routine. On the other hand, online IELTS courses can provide too much exibility. This would work against students who lack discipline and do not manage their time well. You should know how to prioritize your lessons to get a high IELTS band score. Sometimes, having too much exibility might not be a good idea.
All things considered, studying for the IELTS can be very challenging. You need to weigh the pros of convenience, value for money and so on, and the cons of lack of student interaction and distractions. It's up to you to decide what works best for you.