List of Websites to Get Free Tutoring Services and Lessons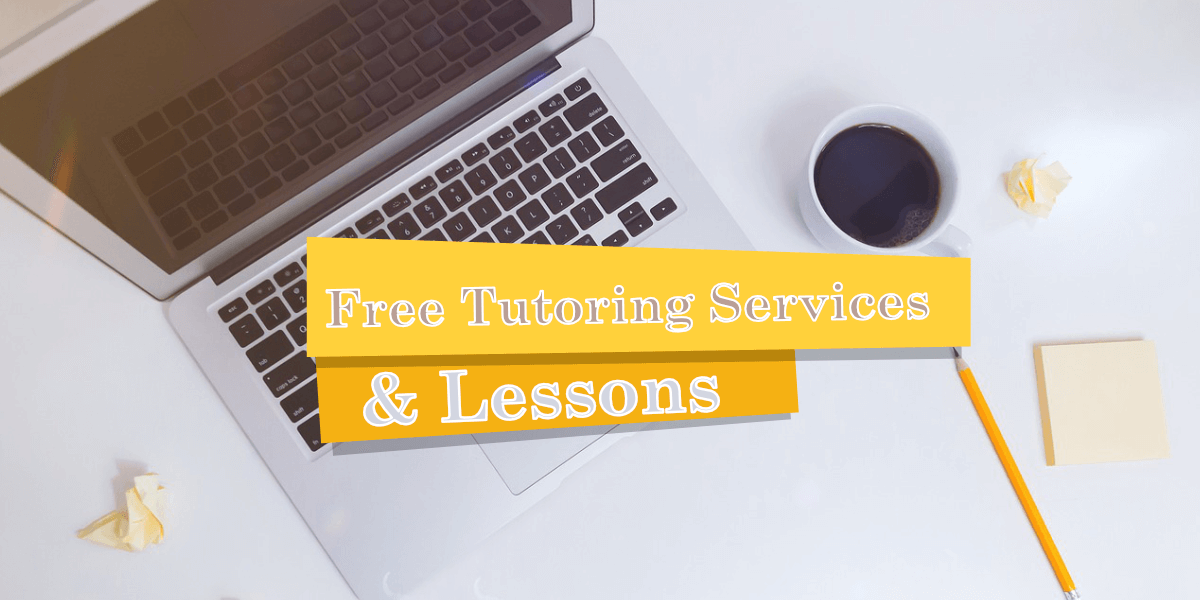 Most colleges and universities offer tutoring services for students. They may offer it for free, but sometimes the class and your schedules may not match up. If you are in a rush for extra help understanding the materials, you can get free lessons or help from a tutor on these websites.
Here is the list:
Tutor Chat Live is a website offering a live and free online tutoring experience. To use the service, you need to register on the website. Once you create an account, you can choose a subject that you need help with and click one of the tutors that are available to help you. You may need to wait your turn for few minutes. You can only ask a question once the tutor joins the chat. The tutor will explain and help you answer your questions. You need to be co-operative and respectful, don't just expect to get the answer from the tutor. The tutor will guide you on how to answer it, but you are the one that should solve it so that you will understand the concept behind it.
Khan Academy is a website that offers practice exercises and instructional videos. The videos can be easily found on Youtube and are taught by experts in their field, not only you learn the subjects from them, you can practice what you have learnt as well. You can also post your questions on their website, and they will answer your questions promptly.
PatrickJMT is a Math instructor and is offering Math tutoring on Youtube. He creates example problems and demonstrates how to solve it, teaching students to understand the concept and solve different kinds of math problems. Learning with PatrickJMT is great because he teaches you by doing.
Michael van Biezen offers hundreds of Physics, Chemistry, Astronomy, Math, and Mechanical Engineering lesson videos on Youtube. He explains the subjects very clearly and comprehensively. He also solves various Physics problems that are easy to follow. If you have questions about Physics, or any of these subjects, don't be shy to post a question in his Youtube comment section.
The Organic Chemistry Tutor offers Chemistry tutoring videos. He explains the concepts, as well as gives examples of how to solve the chemistry problems. The topics covered on this channel are Organic Chemistry, General Chemistry, Physics, Algebra, Trigonometry, Precalculus, and Calculus.
Are you having trouble with Chemistry? Tyler DeWitt has a solution for you. Tyler DeWitt offers his skills in teaching Chemistry. He is very patient in explaining the subject, the problems, and solutions step-by-step so that it's easy to follow along. The main topics covered include: Significant Figures, Scientific Notation, Density, Stoichiometry, Nuclear Chemistry, VSEPR Theory, Atomic Structure, Covalent and Ionic Bonding, Thermochemistry, and Gases.
If you are looking for quality in tutorials, this is the place. This channel offers video explanations about Science. The channel is not specifically created for students in science courses at both the high school and undergraduate level, but also for people who are interested to know about science, the world, or how things work.
All in all, these are some great websites that offer free tutoring services and lessons. These resources are worth checking out. If you have more websites to add to the list, let us know in the comments. Thanks.