How to Pursue a Career in Internal Medicine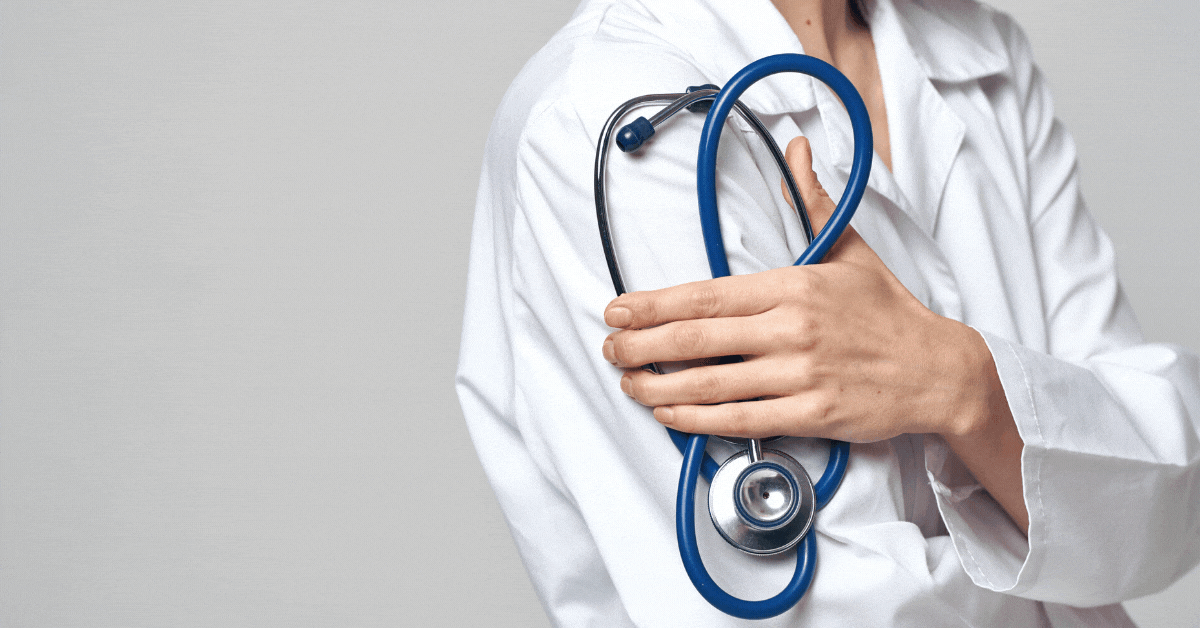 People go to school to become a doctor for many different reasons. You might choose that path for future growth options, high compensation, or the prestige that accompanies the field. You may also be influenced by personal experience with illness and a desire to benefit others by keeping them healthy.
Once in medical school, it can be challenging to pick a specialty. For students who are intellectual, enjoy studying the interactions between body systems, and thrive on spending time with patients, internal medicine may be the perfect solution.
1. What Is Internal Medicine?
Internal medicine is the practice of keeping the adult human body healthy. This career field is extremely broad, covering many different diseases. For example, a doctor of internal medicine may see patients with arthritis, chronic illness, diabetes, and heart disease all on the same day.
Many medical students choose to specialize after completing a foundation education in internal medicine. Specialties you can pursue in this field include cardiology, gynecology, nephrology, and hepatology, to name only a few. The demand for doctors in internal medicine is growing, and there are many fellowships available for students.
Doctors of internal medicine work closely with patients to analyze their symptoms, diagnose their illnesses, and create a plan to help them recover. If you take this route, you'll consult with specialists often and spend time recording and analyzing information.
Doctors of internal medicine are very similar to primary care physicians, except they don't treat children. Most doctors of internal medicine complete only minor procedures after their residencies are finished. Because they work with such a broad spectrum of diseases, these doctors focus on the whole picture of how human systems interact with each other.
2. How to Pursue a Career in Internal Medicine
Becoming a doctor of internal medicine is a serious commitment. At a minimum, it takes students 11-12 years to complete their education, finish their residency, and pass their certification exam. Students who choose to specialize will need several more years to complete fellowships.
To become an internal medicine practitioner in Canada, students must first complete an undergraduate degree. Then, you'll need to attend medical school for four years. After your schooling is complete, you'll apply to a residency program.
Residencies let you get hands-on experience while completing your education. During your residency, you'll need to study for and pass an exam given by the American Board of Internal Medicine (ABIM). Once you pass the exam, you'll be certified to practice as a physician.
Because internal medicine covers so many illnesses, the ABIM certification exam is challenging. To complete this final requirement in your educational journey, you'll need to study very intentionally for it. However, if you fail the exam, you're allowed to retake it three times a year. After three tries, you'll need to wait a year before you retake it.
3. How to Work in Internal Medicine
After passing your board exam, you can begin to work as a physician or choose to pursue a fellowship and learn a specialty. Internal medicine practitioners have many different options for work environments after finishing their education.
Some practitioners work in a hospital setting, while others join a group or private practice. As a doctor of internal medicine, you'll have more reasonable work hours than the typical doctor. For example, many internal medical practitioners follow a traditional 9-to-5 schedule or are able to take extended time off between heavy workweeks.
To maintain your qualifications in internal medicine, you'll need to keep learning even after you've completed your education. Because this field often attracts intellectuals, this is typically an enjoyable rather than frustrating experience for practitioners.
Many people choose to become internal medicine practitioners because it enables them to assess patients as a whole person. Instead of focusing on intricate procedures or learning about a single organ in detail, these doctors skillfully care for patients with a variety of health issues.
A General Specialty
If you're unsure of which specialty to pursue in your medical studies, consider becoming a doctor of internal medicine. These doctors work with many different kinds of patients and are trained to diagnose and treat many types of illnesses.
If you enjoy creating a personal connection with patients and studying symptoms to find the root cause of a person's illness, this role is perfect for you. Treating a range of illnesses is a specialty of its own, and perfectly suits doctors who prefer the intellectual side of medicine over surgery.
About the Author
Ginger Abbot is a freelance writer and the Editor-in-Chief of Classrooms, an online learning magazine for students, graduates and educators.