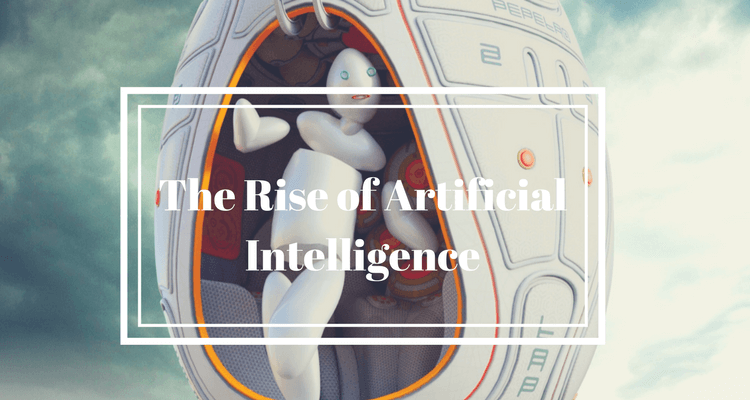 Unemployment is already on the rise globally and it will be much worse as robots will take over most job market in the next ten to twenty years. If you want to survive the robot revolution, you need to start to rethink and compete with machines. Fortunately, jobs that require creativity, emotional intelligence, and cognitive skills will survive the invasion.1 A theoretical physicist, Michio Kaku, explained that artificial intelligence lacks common sense and pattern recognition2. "Robots don't understand the simplest things about human behaviour" he said.2 It means repetitive jobs won't likely survive in the future while non-repetitive jobs will stay.
Here is a list of top 10 careers that will likely survive the age of artificial intelligence
Psychiatrists
This job requires high emotional intelligence which robots can't not offer. Also, it is considered a high paying job with salary range $55,731 – $301,378.3 If you are looking for a high paying job that will survive in the future, consider becoming a psychiatrist.
Therapists
Therapists need to have social and communication skills, critical thinking, and empathy to understand people's emotion and experiences. This job can not be replaced easily by robots. So, if you are planning to become a therapist, your job will be safe in the future. This job pays $45,597 – $92,200.3
Physicians
Doctors are required to have cognitive skills and emotional intelligence which robots don't have. Although becoming a doctor is not easy but this job is in high demand. It offers attractive salary between $48,067 – $234,649.3 Although hospitals are starting to use surgical robots to help perform surgical operations, it isn't likely that doctors will be completely replaced by robots. Thus, this job will likely survive in the future.
Registered Nurse
Would you rather be treated by a nurse or a robot? You would probably say a nurse because nurses can offer emotional support which sadly robots can't. Also, nurses earn well between $45,677 – C$87,9763 that will be enough to live comfortably.
Dentists
It is reported by South China Morning Post that a robot dentist has successfully performed implant surgery.4 Although robots surely can do surgical operations, but it is still argued that they can perform some complex surgical procedures. Just like doctors, dentists are required to have cognitive skills and emotional intelligence. Thus, this job will likely stay in the future. Also, this job offers high salary between $53,805 – $213,6713 which you should consider.
University Professors
Robots are commonly used in classrooms as learning tools which makes people worry that robots will replace teachers in the next 10 to 20 years. Sir Anthony Seldon, Vice-Chancellor of the University of Buckingham explained the possibility of automated teaching in the future which means it will reduce the teachers' work load and the demand for teachers.5 Although, it is more likely that robots can replace teachers in the future but not university professors. After all, students need to learn from university professors to build robots. University professors also earn well between $39,036 – $114,400. 3
Computer Systems Analysts
More and more companies are already using computers and robots to do their jobs. If you are afraid your job will be replaced by robots, invest more in education. Studying computer systems may save your future by becoming a computer systems analyst. Computer Systems Analysts are highly in demand with salary range $32,973 – $90,050.3 Computer Systems Analysts work to understand, change, rebuild, and improve the technology systems that may be used in robots. Thus, this job won't likely be affected by robots' invasion.
Robotics Engineers and Technicians
These careers will be surely survived in the future. After all, you need engineers and technicians to create, improve and maintain robots. Who will fix the robots if not these people?
Mechanical Engineers and Technicians
Just like robotics engineers and technicians, mechanical engineers and technicians will be safe in the upcoming robopocalypse. Mechanical Engineers and Technicians can expect to earn $30,975 – $96,210. 3
Police officers
Robots chasing criminals may not be a strange thing that will happen in the future. Although this job won't likely be replaced completely by robots, but robots will surely make the works easier for the police. Police officers will still be needed to thoroughly investigate those that commit an offence. Thus, this job will likely survive in the next 10 to 20 years.
What do you think about the upcoming robopocalypse? Are you ready to compete with robots? Let us know what you think by leaving a comment below.
Author Bio
Sumi is a web developer living in Mississauga, Canada. She loves to travel, write, code and take photos. iBlogger.ca is her personal blog where she shares her passion, experience and knowledge about anything worth sharing.
Sources:
[1] Financial Times
[2] Big Think [video]
[3] workopolis
[4] South China Morning Post
[5] The Telegraph