Study Permit Process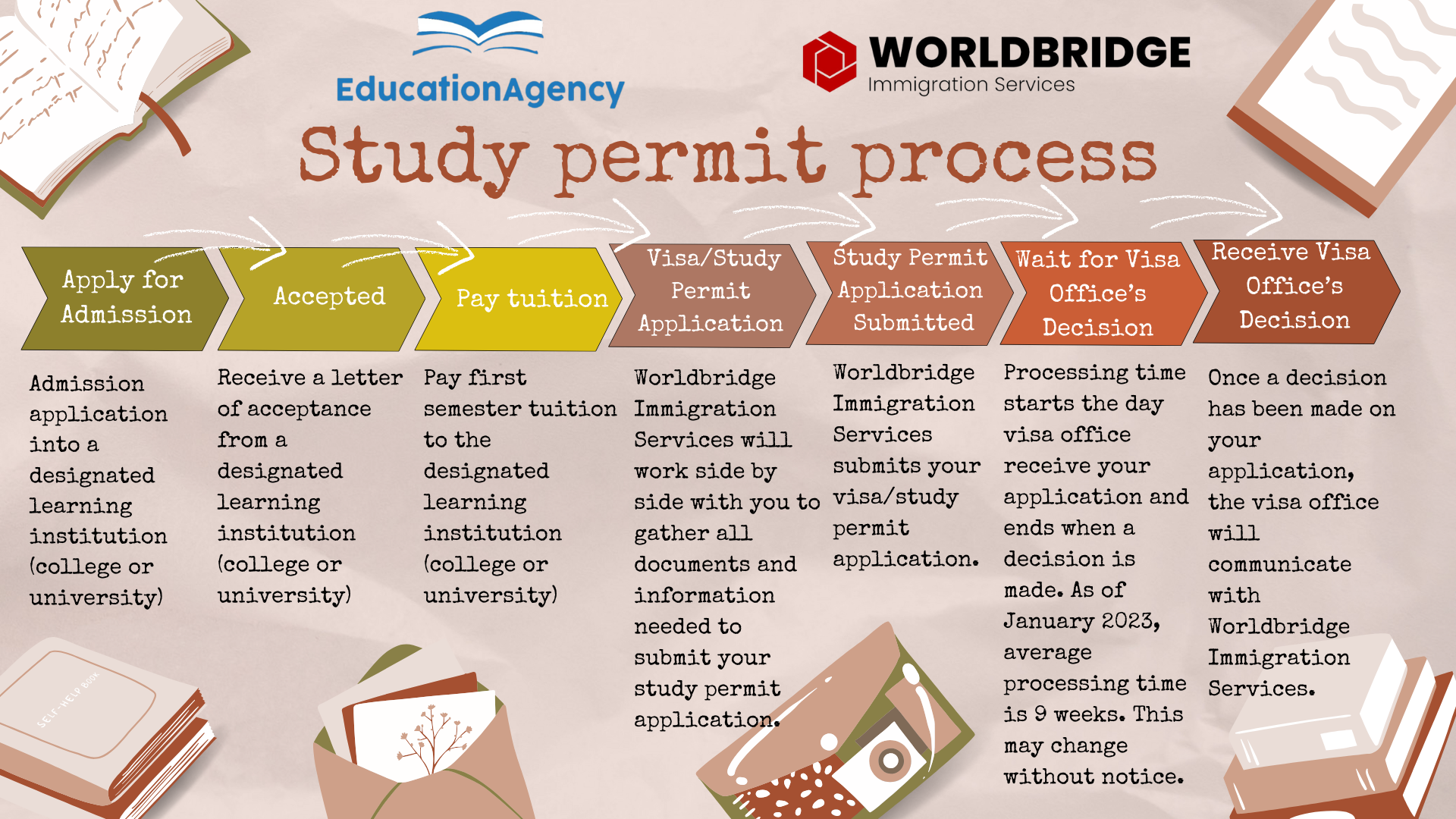 EducationAgency is a registered Canadian international education service provider, whose mission is to use education as a tool to improve personal and collective wellbeing and prosperity.
EducationAgency services include:
Admission Counseling
Visa and Immigration Services
Pre-depature Support
Settlement Services
Our Central Operations
247-675 Queen Street South
Kitchener ON N2M 1A1
CANADA
Phone: 416.727.7766
Email: info@EducationAgency.ca
Website: educationagency.ca
Please mention maplelearning.org when you contact EducationAgency.
At Worldbridge Immigration Services, we help people navigate the
Canadian Immigration process. Our Regulated Canadian Immigration
Consultants (RCIC) are licensed by the Federal Government of Canada
through the College of Immigration and Citizenship Consultants (CICC)
and are committed to working with our clients to reach their goals.
247-675 QUEEN STREET SOUTH
KITCHENER ON N2M 1A1 CANADA
Email: info@theworldbridge.ca
Phone: 416-727-7766
Website: Worldbridge Immigration Services
Please mention maplelearning.org when you contact Worldbridge Immigration Services.