4 Skills and Resources You Will Need for Your First Day of University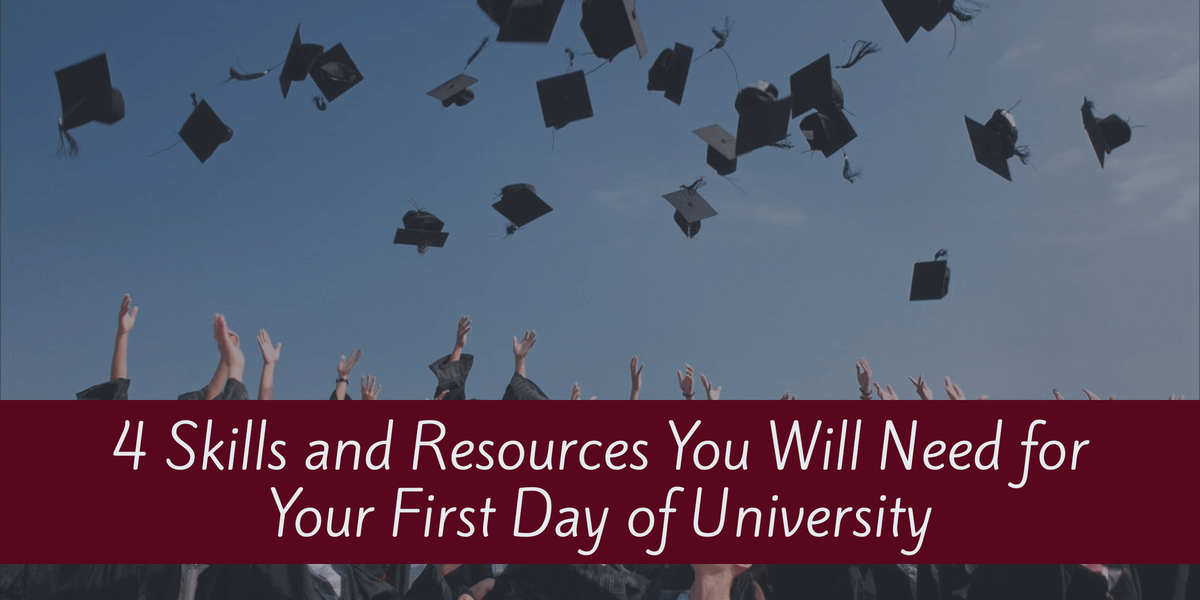 Congratulations are in order for completing primary school. But now your attention has to be turned toward the challenges of university life. While college certainly does present an element of freedom, it also comes with challenges designed to transition you from a dependent child to an independent adult. In order to succeed, there are a few critical skills and resources that you should develop or acquire. Here are four of them.
Practice Self-Discipline
Before heading off to college, you need to work on developing self-discipline. If you're like most students, this is the first time you won't have anyone waking you up to make sure that you arrive to class on time. Getting there, finishing homework, and putting in enough hours of study are all going to rest on your shoulders. If you're not able to keep yourself on a responsible schedule, then you may be in trouble.
Learn Independently
With online learning management systems, many college classes now take more of a hands-off approach to teaching. Even traditional courses use online portals to manage some or all of the coursework with tools such as online assignments, cloud-based textbooks, and centralized grade posting. These courses encourage students to take responsibility for their education while still providing in-class support. Courses that use these online tools want to develop your ability to live and learn independently.
Socialize Outside Your Comfort Zone
College is all about meeting new people and learning about experiences that differ from your own. You should find ways to become comfortable speaking to others who have a different background than you. You'll likely find that learning about others' experiences enriches you. The more you get out to socialize, the more comfortable you'll be talking to new people. This is a skill that will prove useful throughout your life—not just at university.
Research Financial Aid
With the rising tuition cost in Canada, it's more important than ever to know when and where to find financial assistance. Even before you graduate, you should start searching for scholarships and applying for them. Perform extracurricular activities and community service to increase your chances of earning a scholarship and improving life skills. You can also check government websites for sites that offer special scholarships. The university you choose to attend usually has grants and scholarships listed somewhere on their site for you to peruse as well.
University is an exciting time for anyone. Practice self-discipline, lean into independent learning, get out of your comfort zone, and take advantage of financial aid.With these four skills and resources in hand, you can help yourself learn, succeed, and enjoy the experience.
College is exciting, but it can also be intimidating. Check out our College Tips for more advice and resources.