4 Credit Cards for College Students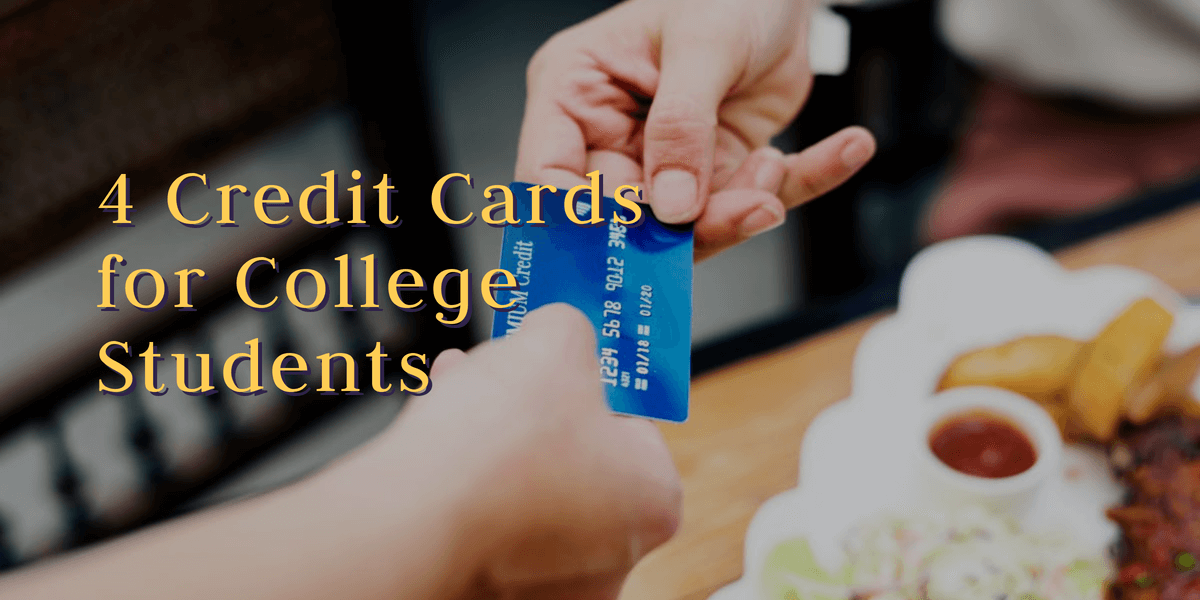 Credit cards can seem a little daunting at first. There are so many options out there, and knowing which one is right for you requires a bit of homework. There are certain credit cards that are specifically designed for individuals who are just starting out and need to build their credit. Read on to learn more about some of the best credit cards for students.
Scotiabank Scene Visa
The Scotiabank Scene Visa is a good option for college students and individuals who are trying to get a foothold on their credit score. This card offers a welcome bonus and points that can be redeemed for each purchase. Cardholders can use their points for free movies as well as discounts at establishments they already shop or eat at.
Amazon Prime Store Card Credit Builder Visa
The Amazon Prime Store Card Credit Builder Visa is another good option for people just starting out. "Cards like Amazon's are meant to be training wheels cards that people use when they're getting started," Matt Shultz, chief industry analyst at CompareCards, said. This card is ideal for individuals who either have bad credit or no existing credit at all, and it's a good way to build credit up.
Tangerine Money-Back MasterCard
The brightly colored Tangerine Money-Back Mastercard is a practical choice for college students who need extra incentives to get started building their credit. This card starts by eliminating an annual fee, meaning cardholders do not have to pay anything to keep the card active from year to year. It also offers 0.5% cashback on all purchases and 2% cashback in two rotating categories. Cardholders can also earn an additional 2% cashback after opening a savings account through Tangerine.
CIBC Dividend Visa
The CIBC Dividend Visa is another option for people wanting to establish or rebuild credit. Like the Tangerine Money-Back Mastercard, this credit card has done away with the annual fee. It also offers cardholders 0.5% cash back on all purchases that are under $6,000. For purchases that exceed $6,000, cardholders earn a 1% cashback. To further incentivize cardholders, they can earn 2% cash back on purchases made at grocery stores and 5% cash back on the first four statements, allowing them to earn up to $2,000.
Establishing a credit history is crucial, but that does not mean it has to be overly complicated. Try not to get overwhelmed by the hundreds of credit card options and offers. Instead, consider selecting a card that is designed for new credit holders or individuals trying to rebuild their credit. Doing so is a great way to get one's foot in the door.
Looking for scholarships to help your money stretch through college? Get help here.