Best Movies to Watch for Students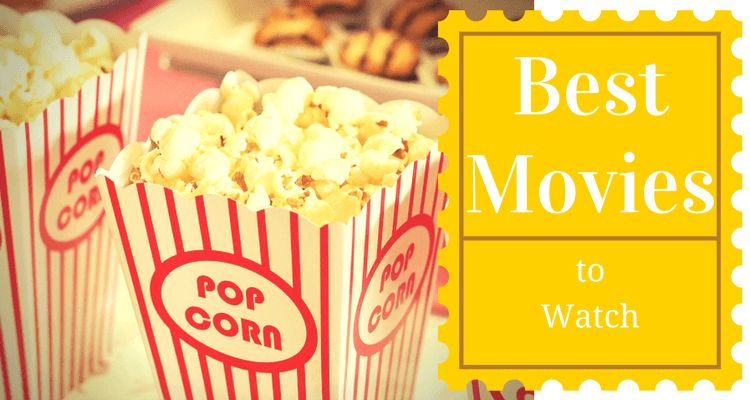 There is a time you need some entertainments to chill your mind from hectic academic life. While you can't spend more money than your budget allows, you can still look for other alternatives. Well, watching movies on Netflix might be the answer you are looking for. You can also rent a movie from Youtube too. Here is a list of movies you won't regret to watch.
Hidden figures is a very inspirational movie to watch. It tells a story about people behind the success of NASA during the early years of the U.S. space program. The movie has also highlighted the importance of women in science and engineering.
A United Kingdom movie is a biography film that tells a life story of King Seretse Khama of Botswana and his wife Ruth Williams in the early 40s. They faced series of political and diplomatic turmoil after their interracial marriage became controversial in the United Kingdom and in the land Bechuanaland which is now known as the Republic of Botswana.
The movie is based on a life story of a man who was struggling to recover from drug addiction until he met a stray ginger cat. Bob, the ginger cat, later helped him went through the process of recovering from the drug addiction.
If you love sci-fi movies, you definitely should watch Star Trek. The movie tells a story of the starship USS Enterprise and its crew's journey exploring the world in the outer space. The movie is well made and modernized with special effects unlike the previous ones.
The new Star Trek movie series you should watch:
Listen up, nerds! Star Wars have just started. Star Wars movies are all about what it seems like the wars will never end across the galaxies. If you've just begun to watch the star wars movies, you need to watch from the beginning to understand the whole story in the movies.
The Star Wars movie series you need to watch:
The world of magic has just begun. It is time to experience the magic. Harry Potter movies are one of the best seller movies around the world. Well, you should watch the Harry Potter movies to know how good the movies are if you haven't already.
The movie series include:
Different series:
Jacques Clouseau, the idiotic and clueless yet intelligently famous detective in the world, who is just not enough making you laugh will surely make your stressful life go away. Unless you have a different kind of humor, you should definitely watch this movie. You may want to watch the Pink Panther 2 too.
Johnny English is played by Rowan Atkinson who is known by the world by the name Mr. Bean. The movie is about the unintelligent spy who is just not enough making silly mistakes that will make you laugh out loud. If you want to crack up all time while watching a movie, you should definitely watch this film. Don't forget to watch Johnny English Reborn too.
Scary genetically modified hybrid dinosaur is just waking up to go on a killing spree. It is a great movie to add to your next movies to watch lists. The movie will give you an adrenaline rush.
The Earth is no longer a habitable for humans to live, and people are forced to move to a safer planet. A team of explorers is sent to travel through a wormhole in space in an attempt to find a safer place for humans. You may not know that many scientific aspects in the film were actually created based on real science.